First, I need to take just two minutes to share my story about these panda cookies. I found them on pinterest. They linked to one of those horrible sites where images are compiled, but not sourced. I ran a google search. And found this gem. Crazily enough, she mentions in her video she'll post a link with it, and this link? Is the source for the pin I had found! Which, conveniently enough, uses the materials I bought/had already. So I'm just going to say it… these are fate panda cookies.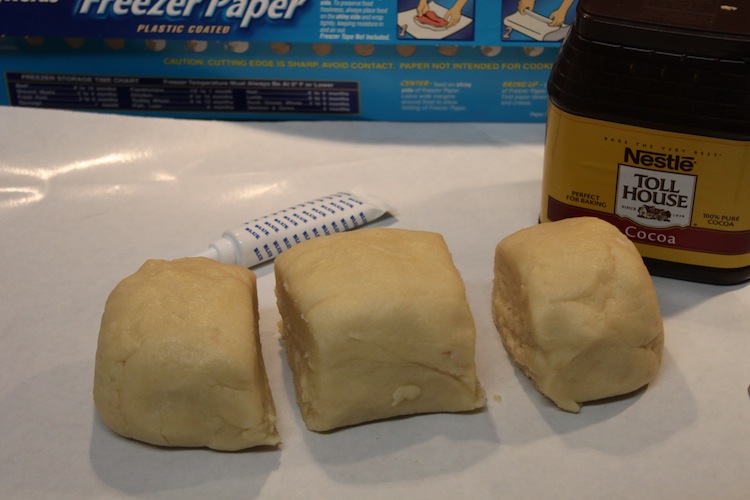 I watched the youtube video, but the dough I made was a little stickier, so I decided to follow the written directions which used the same mixture. I split it into thirds, dyed two (using about 3:1 blue and yellow for the teal, adding more color as desired), and attempted to place them as described, without breaking my rolls in a bunch of places. (Mostly I just smooshed them back together!)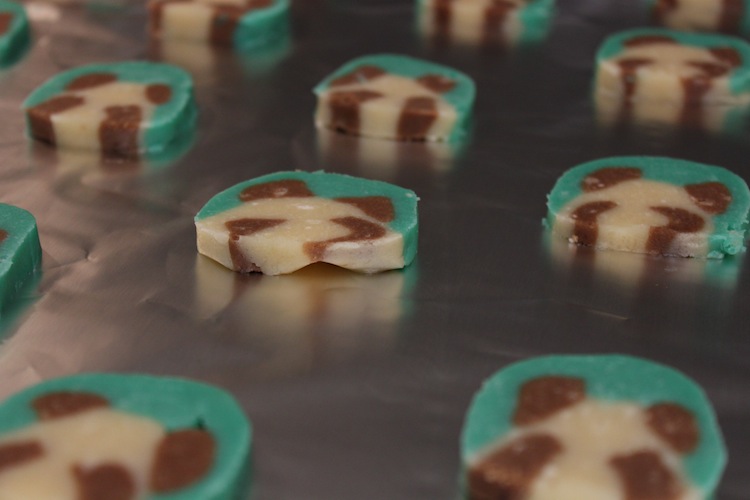 While the dough was freezing, I ran a trial batch, and learned cooking them without foil caused them to be a little too runny, same with being too thick. So cut them thinly, on a piece of foil!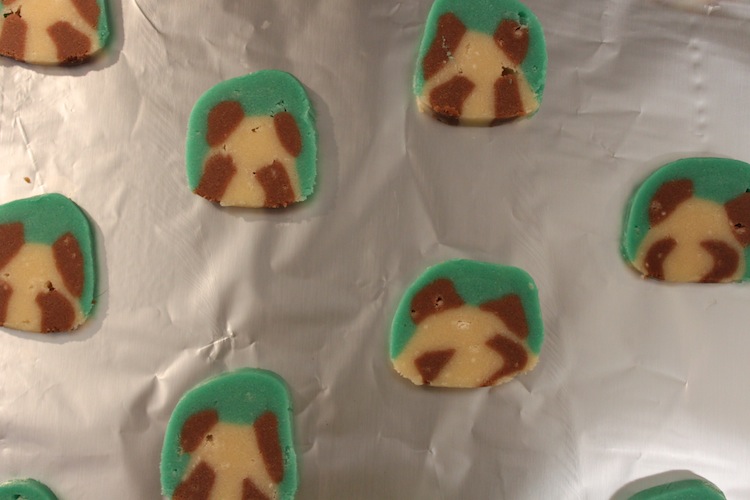 And bake at 350 for 7 minutes.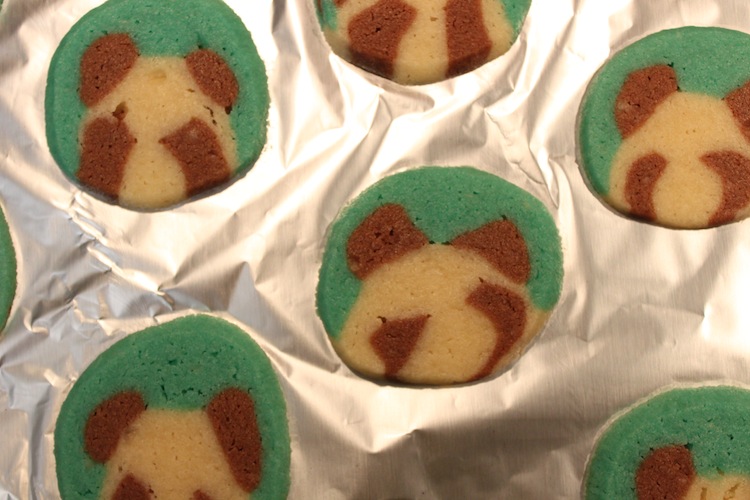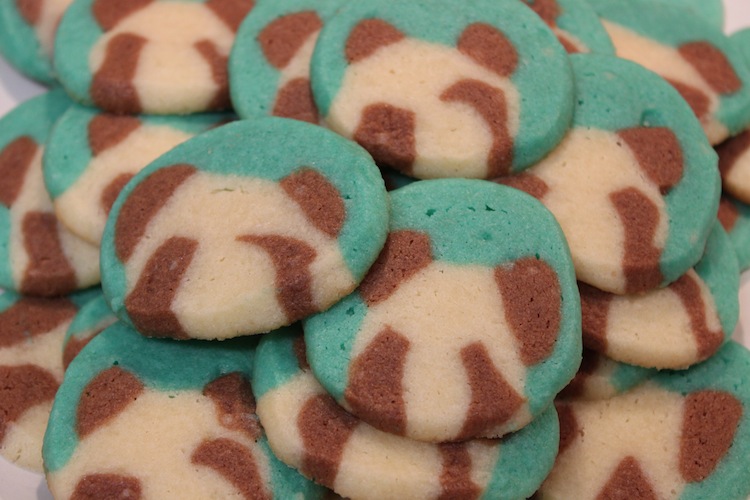 They're so cute! Unfortunately, I didn't place the eyes perfectly. And honestly, I shouldn't have used a whole third for the brown bits, I bet. (Like the youtube video said…!) So we decided they looked like they were crying… which is OK, because the Atlanta baby panda died a week ago, and these cookies became our mourning cookies.
Our panda cookies were such a hit, and fun for everyone to eat – adults and kids alike!