Here's a super easy recipe for those of us who like cottage cheese, and those of us who like peaches! Usually I'm a peaches-in-ice-cream type of gal, but since sometimes we need to eat meals other than dessert (like breakfast or an afternoon snack), I'm willing to switch it up sometimes!

Peaches with Cottage Cheese
Ingredients
½ Peach
¼ cup cottage cheese
Instructions
Place cottage cheese in bowl
Slice peach
Top cottage cheese with peach
Serve immediately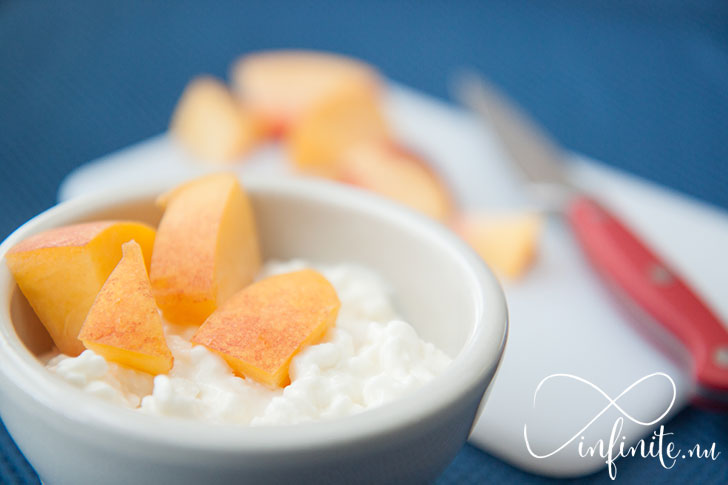 These sure did make for a beautiful photo, but I actually ended up eating them in separate bites (although at the same time). I tried it with some honey, too, but yuck, I don't think I like honey!