I wasn't confident that this was really relevant when it comes to surviving a study abroad session in London, but I think you'll find that in any large city you're in, this will be an issue for you: getting and storing groceries. When you've got half of a refrigerator shelf and a single cabinet shelf, because you're living with too many roommates in too small a space, cooking becomes much more of a planning process. Actually, it makes me understand the use of those meal planning calendars!
I can't buy a ton of food and then just have it on hand when I need it. Instead, I get a few grocery items every day and make a few meals with some of the staples I get. For instance, chicken, rice, tortillas, bread, cream cheese… these are all ingredients that have dictated what my meal for the night would be, since I needed to clear some space and get rid of them.
Now, I wish I could say I was making a lot of local food! But, I'm making what I know, which is challenging enough, so it's what I've been sticking to! I eat out plenty though, and try to get something new, though let's not deny the allure of comfort food! Anyway, here are some meals I've really enjoyed, been able to locate all the ingredients to, and find are pretty easy to make in our small, poorly stocked kitchen. (AKA aren't measuring intensive, since we don't have a useful measuring cup. I can mostly wing the measurements because they aren't crucial.  Also, don't require "proper" baking, because the oven is different and right confusing. So if I can just put it on 200°C and wait until I see the cheese melt, that's a huge factor.)
Breakfast:
I'm not a big breakfast person, so I normally have toast with butter & jam or just a bagel with cream cheese. Cereal, but there aren't any of my favorites. Maybe that's because I don't really have favorite cereals. Oh, omelets are a thing, if you like that sort of thing. A friend and I did get crazy though, and make some gourmet french toast.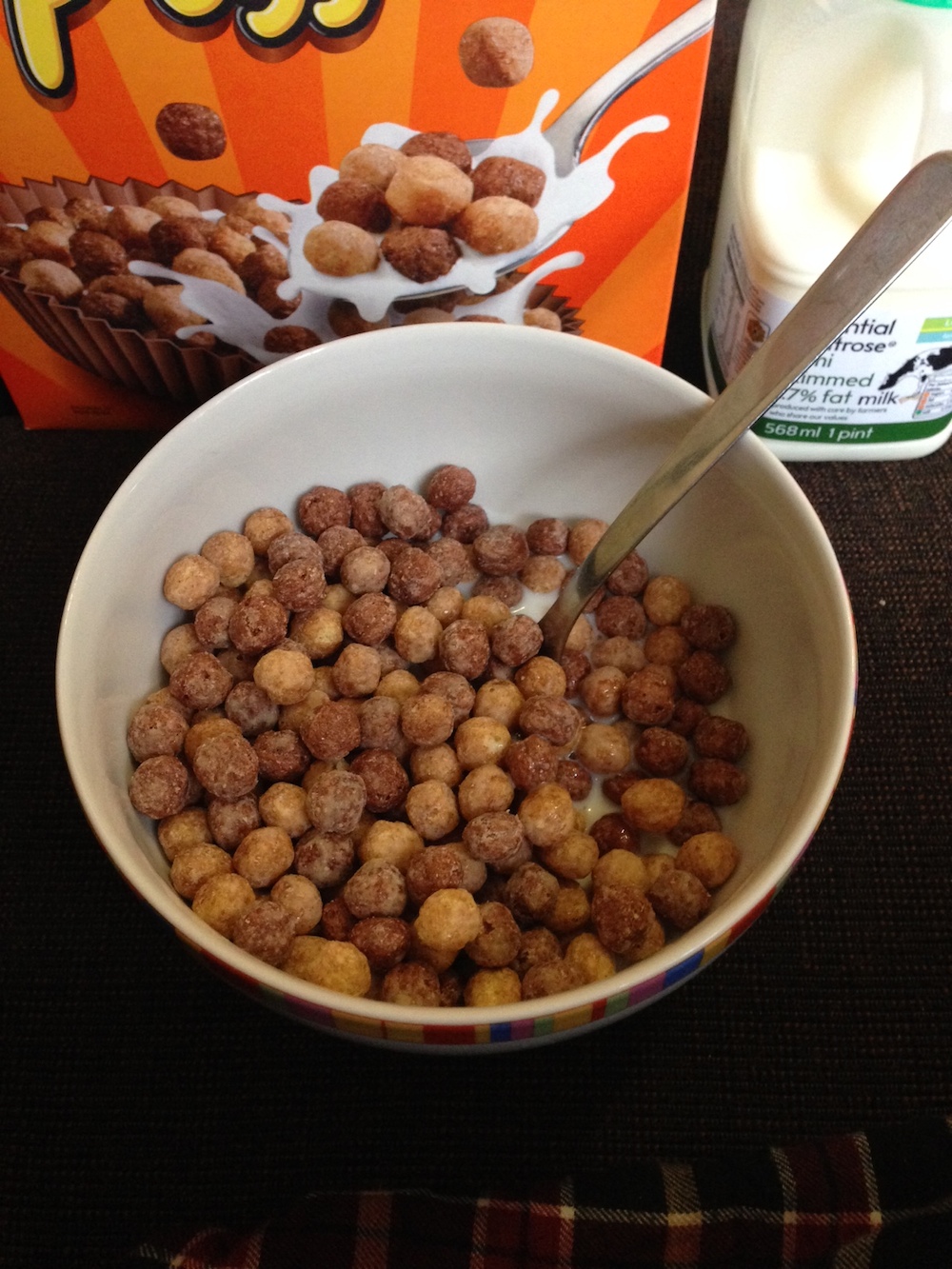 Strawberry & Nutella French Toast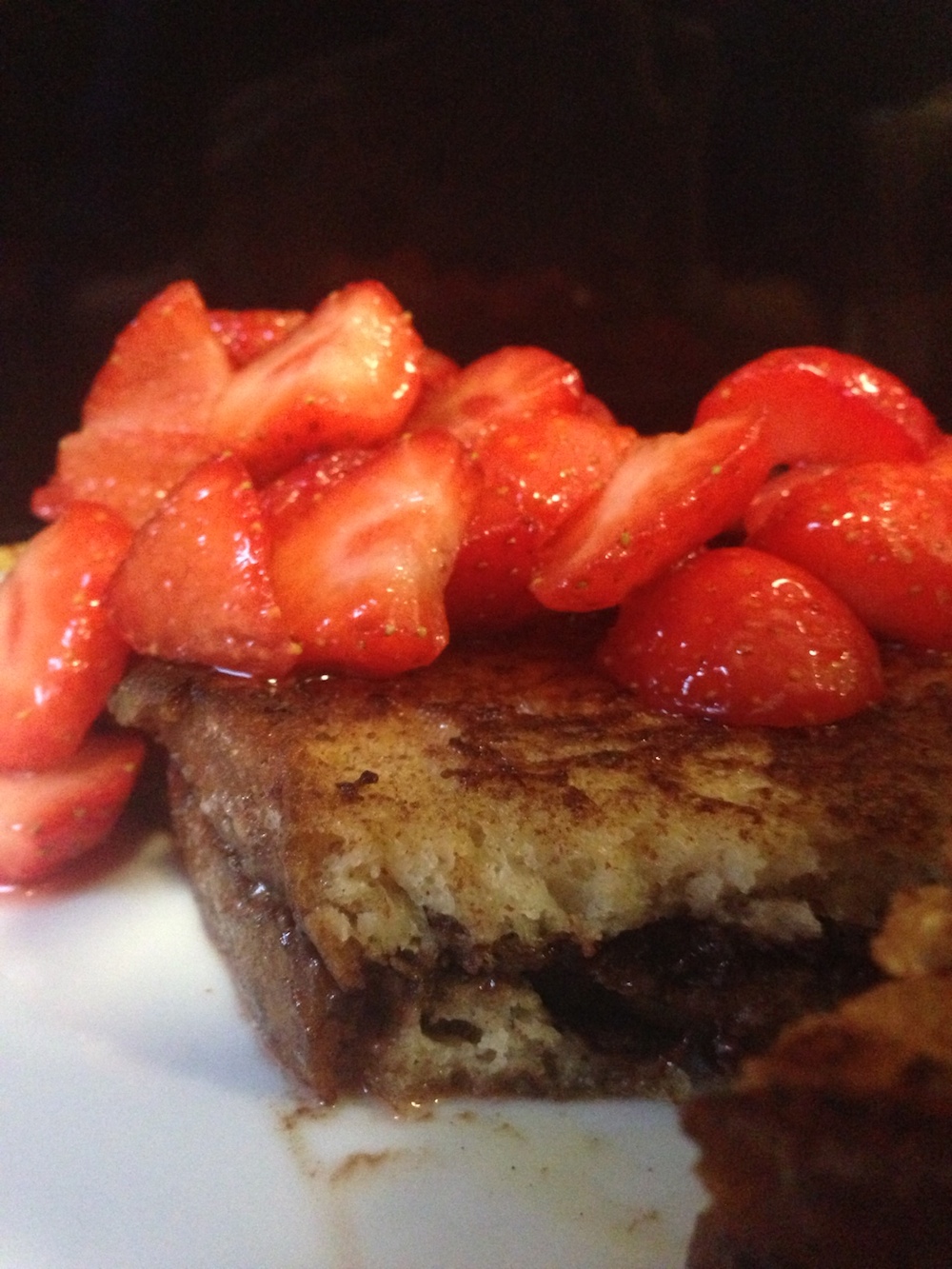 http://www.navywifecook.com/2012/02/nutella-french-toast-with-strawberries.html
Tip: don't actually sugar the strawberries. We made this twice (the second time we did Nutella on one side and cream cheese on the other!) and believe me, they are better freshly washed.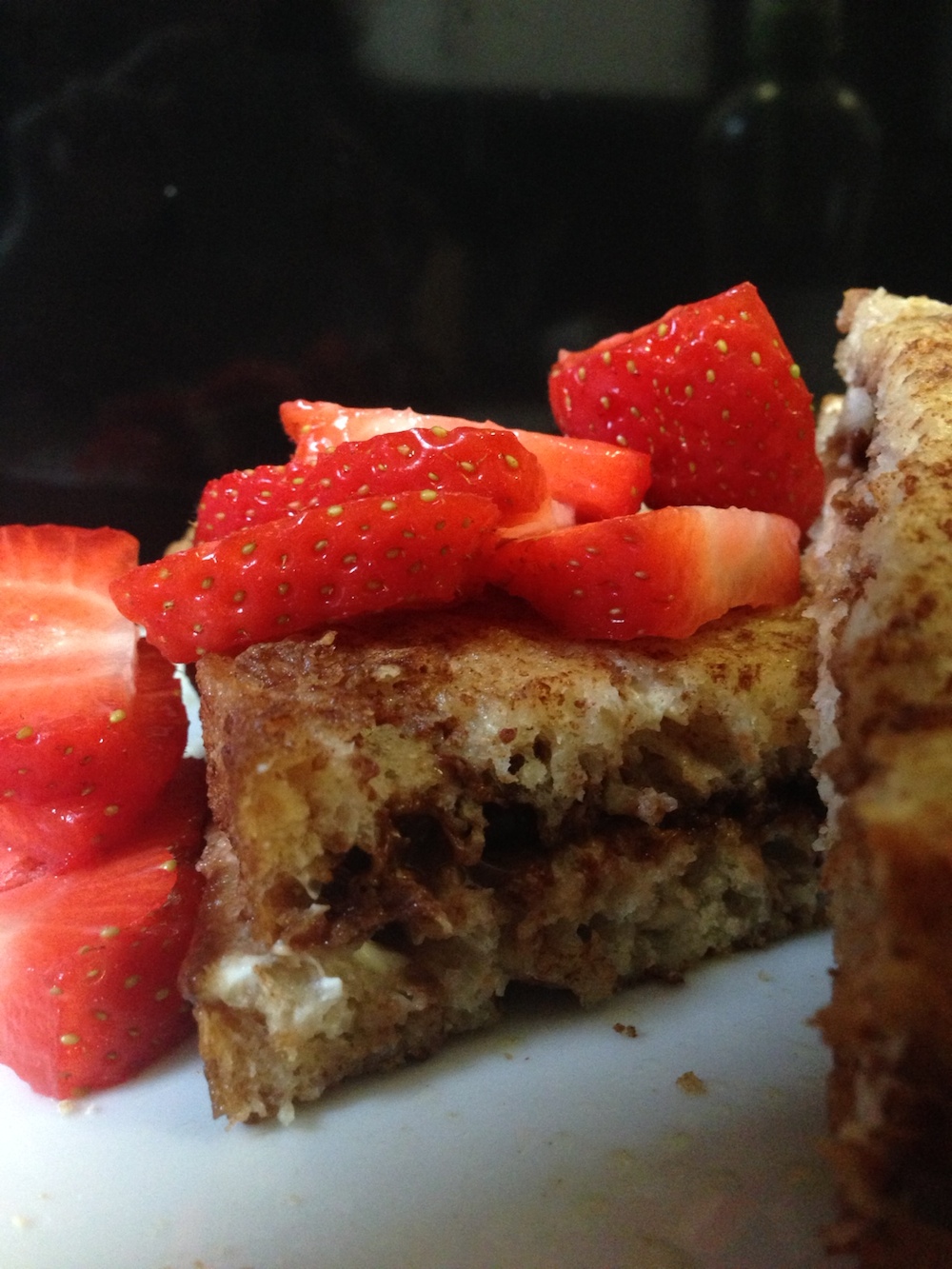 Lunch:
Generally leftovers, often made in quesadilla style. Even if it's not quite appropriate for pan-frying inside a tortilla. Also, nachos with chili or with black beans, buffalo chicken, and melted cheese.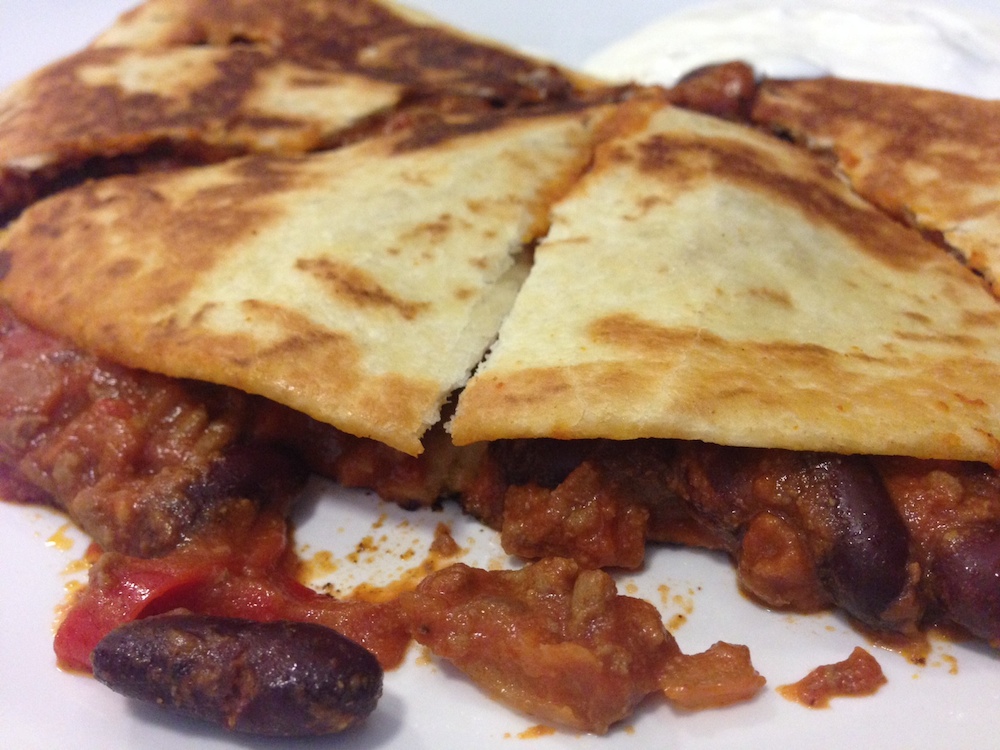 Dinner:
Chicken can be bought in a bag of individually wrapped pieces, which make them really easy to freeze and cook later. Even though I don't usually like chicken, I've been making a lot of it here! Pastas are also cheap and easy. They sell two serving fresh pasta kits and sauces to go with it. Everything goes bad very quickly here, so you really have to know you're going to make it tonight or tomorrow.
Lemon Garlic Chicken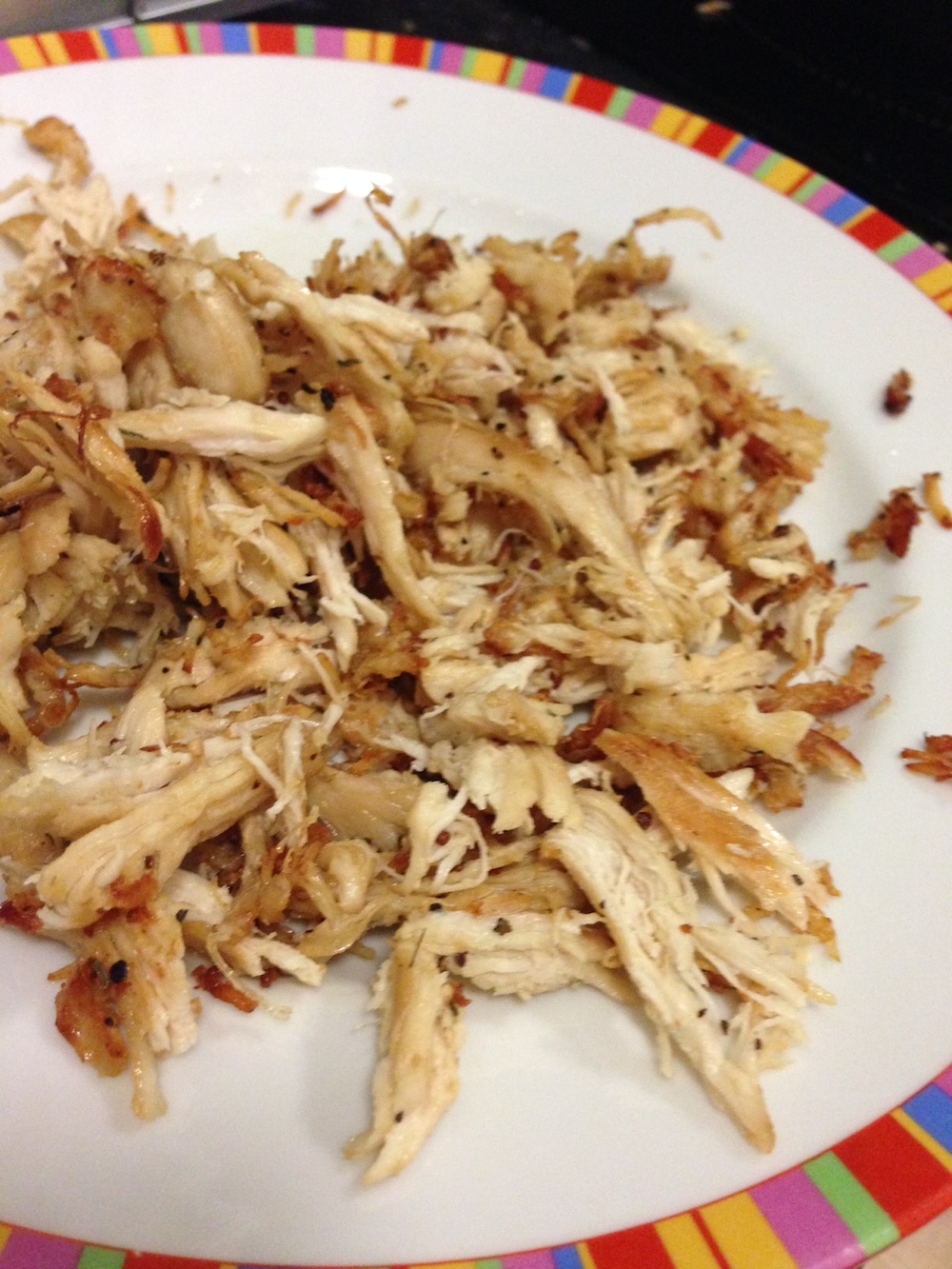 http://www.food.com/recipe/lemon-garlic-marinade-for-chicken-92702
Tip: SOO good, but especially great when you add 3-5 tbsp of Frank's Hot Sauce! Though buffalo sauce is a bit challenging to find, it's my favorite so I hunted it down and now it's my go-to chicken marinade!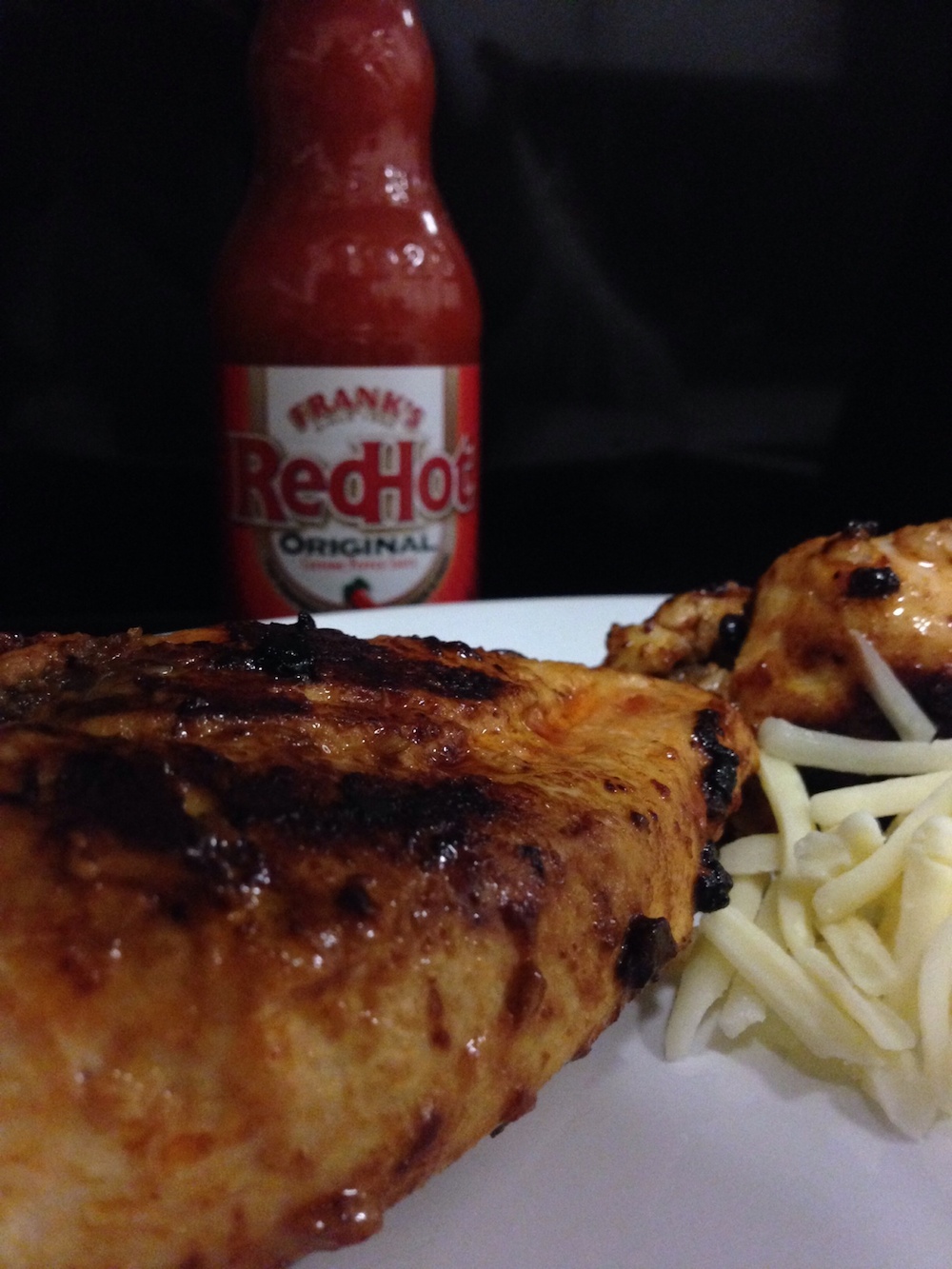 Spaghetti Casserole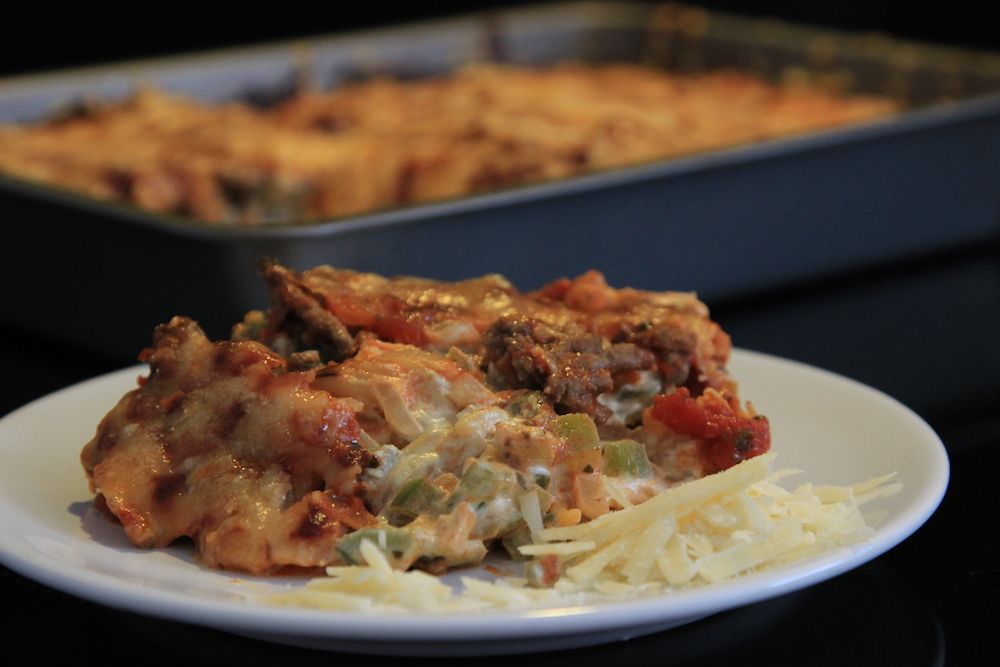 http://www.salad-in-a-jar.com/family-recipes/scooters-spaghetti
Tip: this is really easy to freeze for easy meals later. Just lay out some cling wrap, place a piece inside, and wrap cling wrap around. Freeze for future lazy nights!
Chili
http://bigoven.com/recipe/167046/beef-chili-with-beans
Tip: if you made it too hot, read this article for reducing heat: http://chowhound.chow.com/topics/338673. I added a little sugar but I thought that would be odd, so I went with a couple generous scoops of peanut butter. You could smell it, but the taste was perfect and not at all weird!
Cauliflower Fried Rice
http://bigoven.com/recipe/335558/cauliflower-fried-rice
Tip: let's be honest, I come from an Asian family. Making fried rice is easy to me… just make some rice a bit drier than you usually would in the morning, let it sit during the day, then coat lightly in olive oil and brown. Add whatever your favorite ingredients are, finish cooking, and add soy sauce. Cook a bit longer to set flavor.
Cheesy Zucchini Rice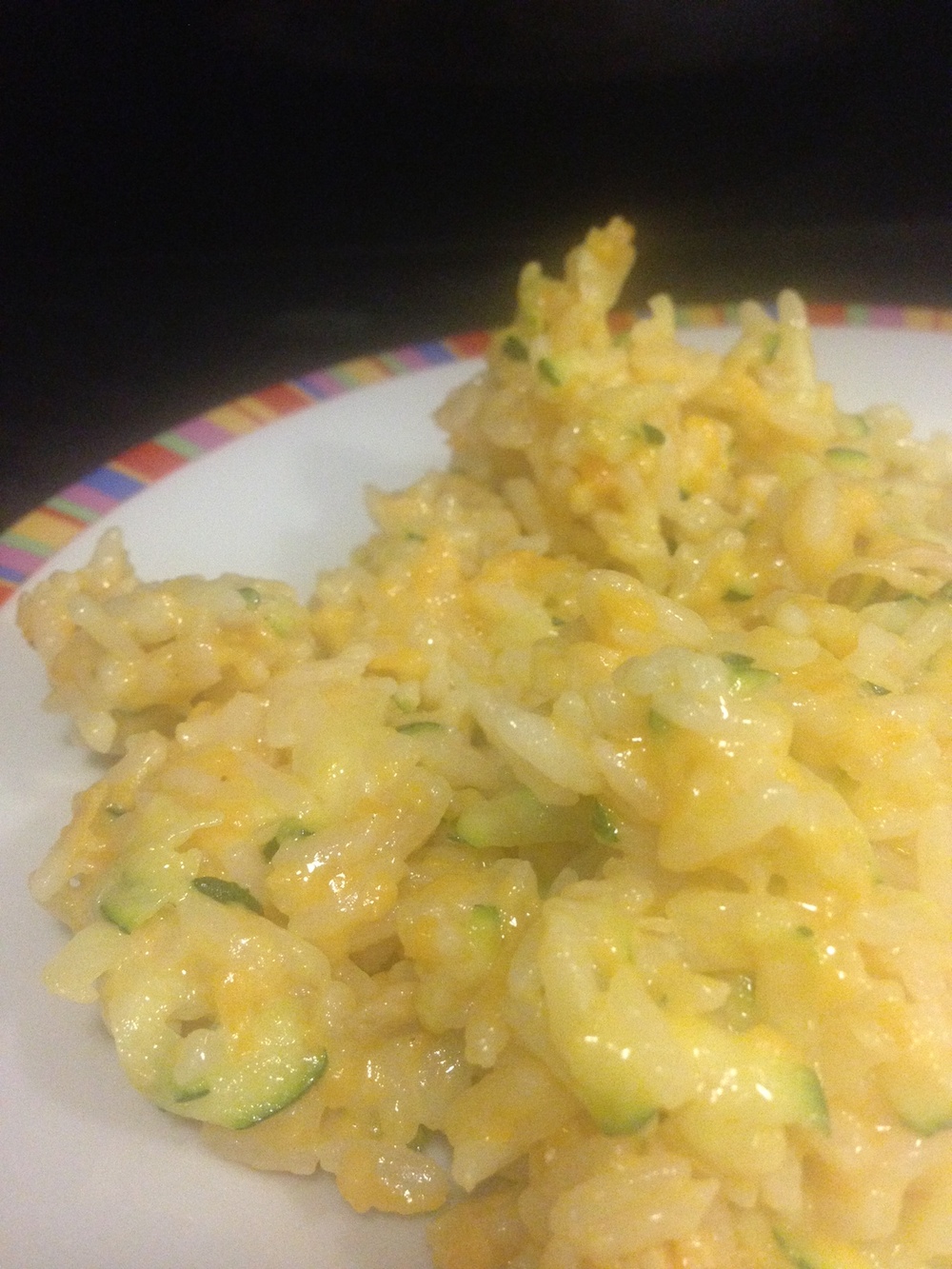 http://bigoven.com/recipe/317236/cheesy-zucchini-rice
Dessert:
At first dessert began as strawberries with either ice cream, nutella, cookies, or melted chocolate. Eventually, my brownie habit kicked in though and I just couldn't do without them. Unfortunately, they didn't work out.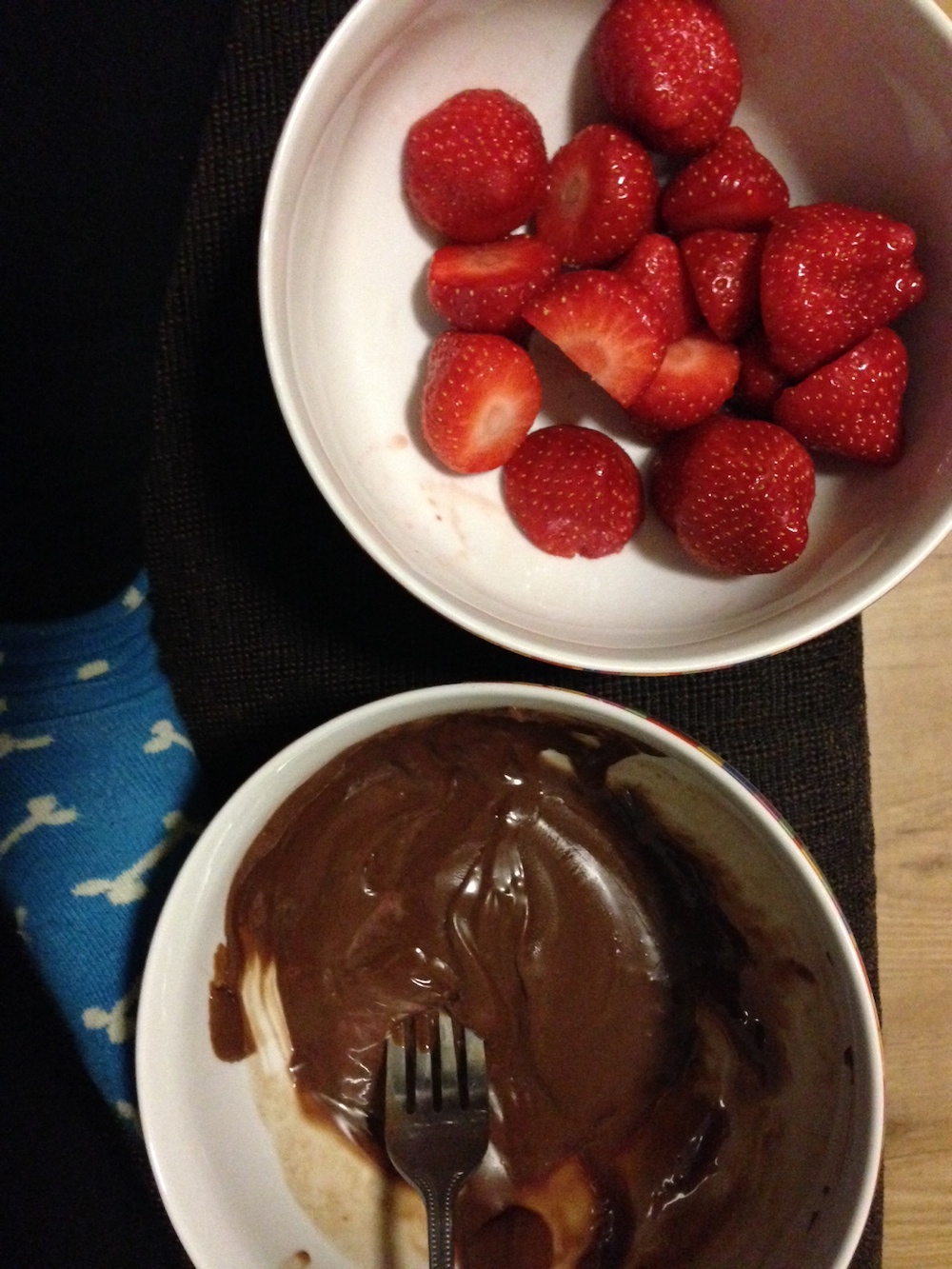 Brownie Truffles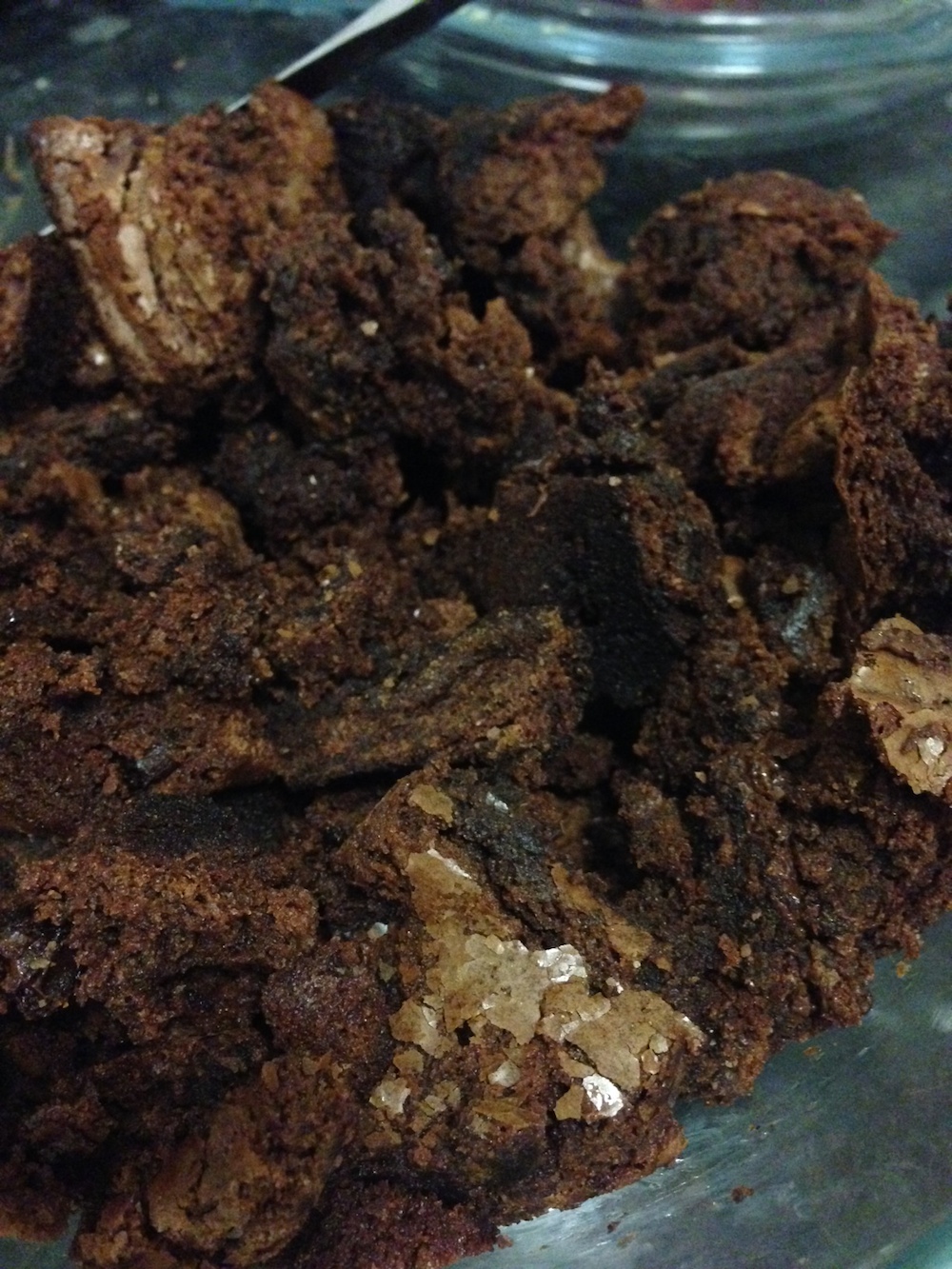 http://runwithforest.tumblr.com/post/12744781116/how-to-save-burnt-brownies-by-turning-them-into
Tip: burnt brownies? Save them by grinding them up and slowly adding cream cheese. I wouldn't add as much as this recipe says to… I did less and still mine were VERY strong. Refrigerate and keep for no more than a week.
Cookies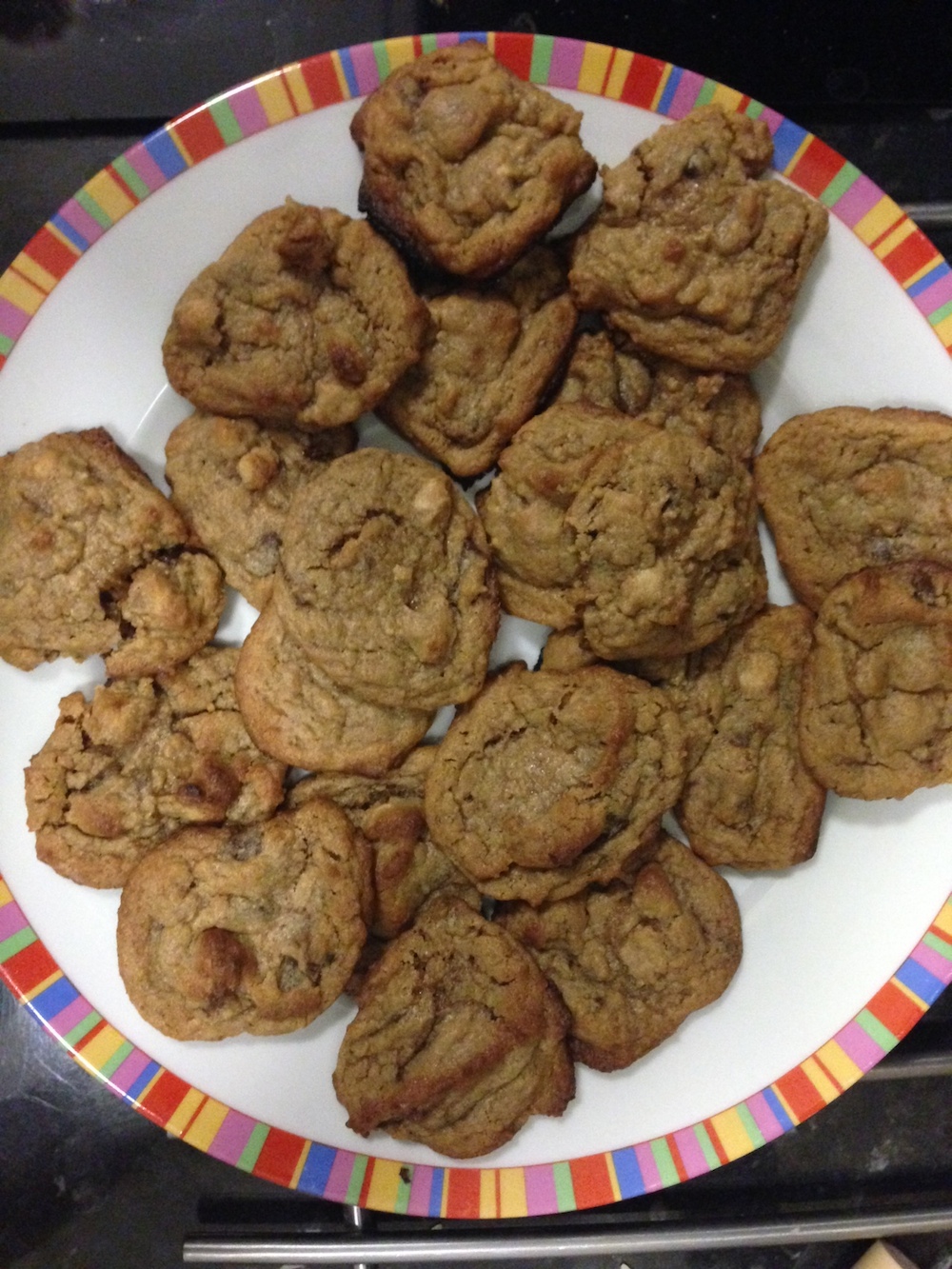 From a box! These are Reese's. :)
I'm making fried rice again tonight, yum! Also, if you have a good recipe to share, please do!! I'm starting to have to repeat recipes quite often. :p