The last piece to our puzzle: bracelets! And keeping with my low budget plan, I immediately knew I wanted something I could just stack them on. So I grabbed the thinnest bottle I had stored in my apartment (there were really only two options: an old Yoo-Hoo or an old Jarrito).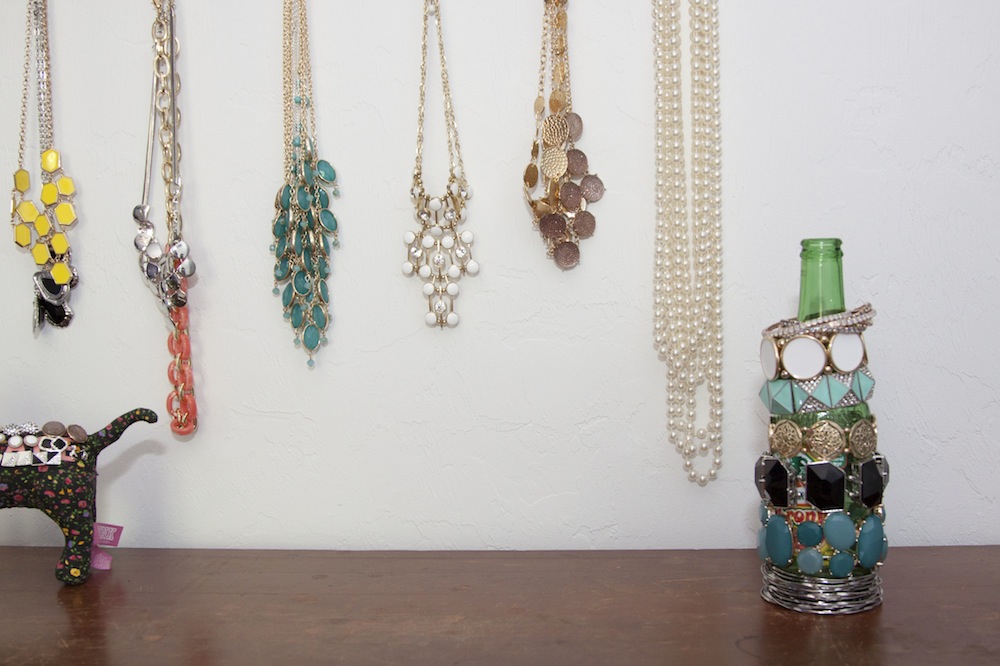 But the green wasn't really matching my bedroom style…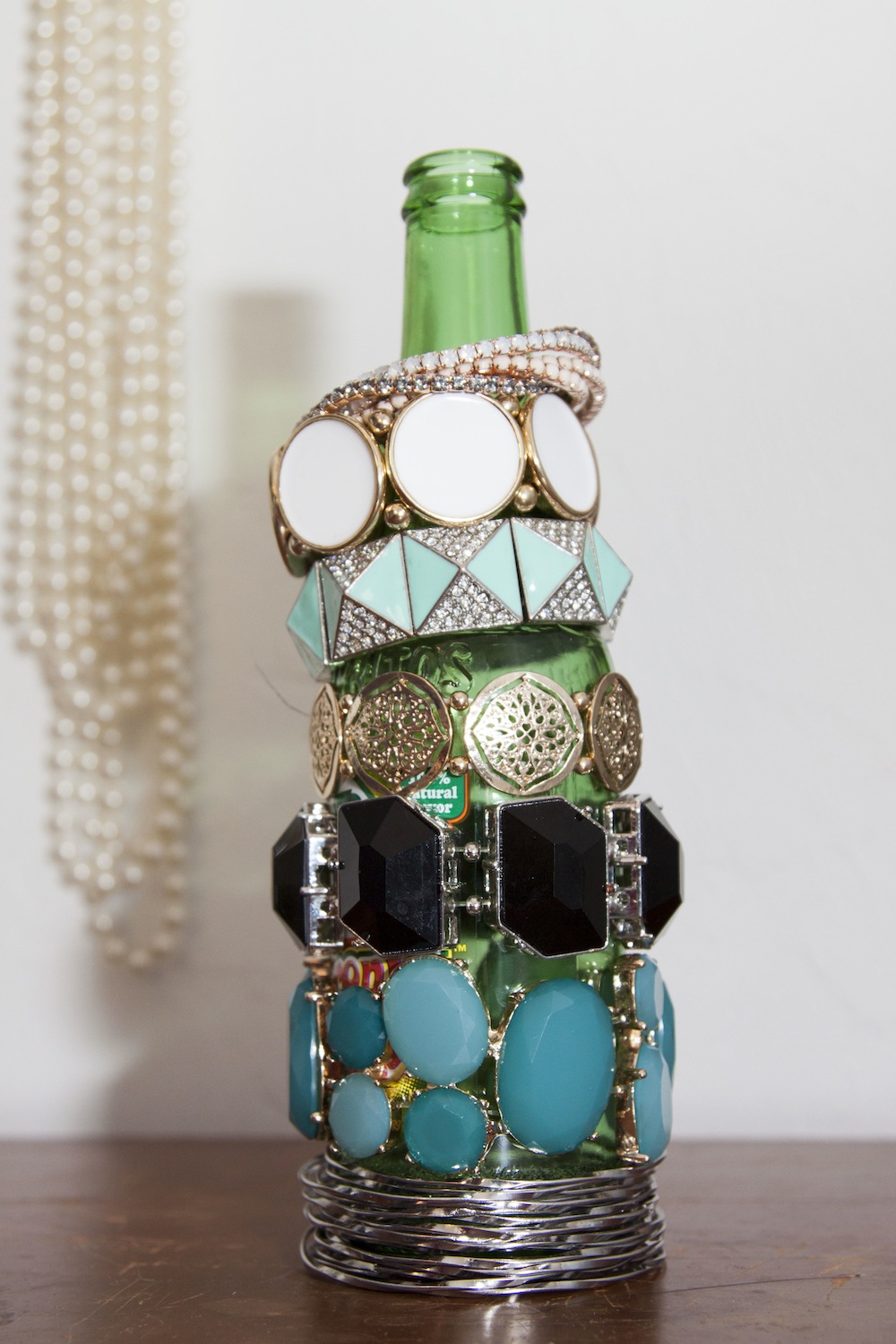 So I grabbed a ol' can of white spray paint, and gave this bad boy a make-over… in the laziest way possible. I mean, I was looking for immediate results! So did I bother to remove the sticker from the bottle? No, nobody is going to be looking that closely. And, well, did I listen to the directions and allow the paint to dry for 24 hours before giving it another coat? No, in reality I did two decently thick coats about 2 hours apart, and after another hour or so of drying I tested it out and decided it was ready for bracelets.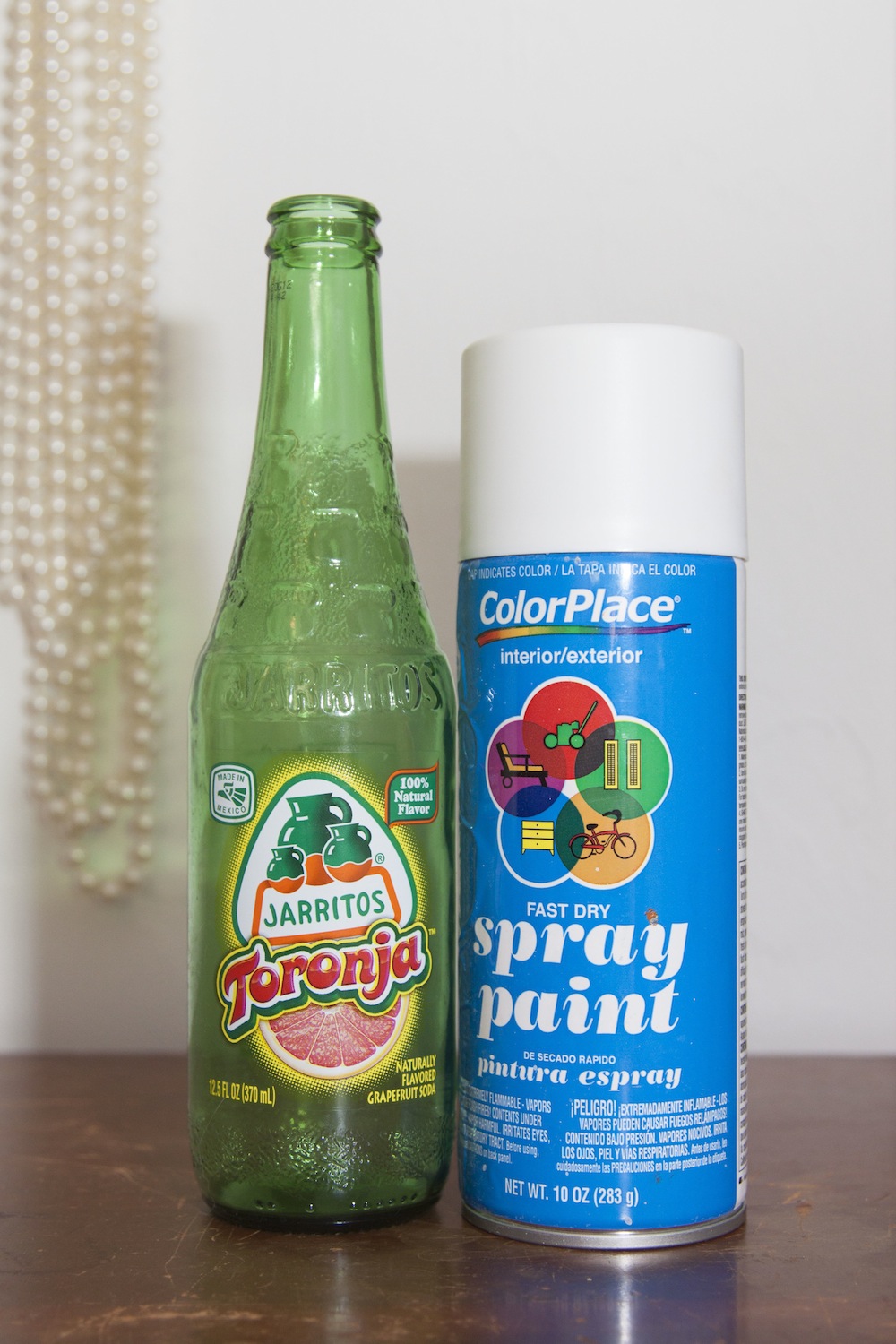 Which gave me this simple, functional piece. Yeah, it ended up a little flatter than I intended – especially because it's against a white wall – but still, ain't nobody lookin' that close!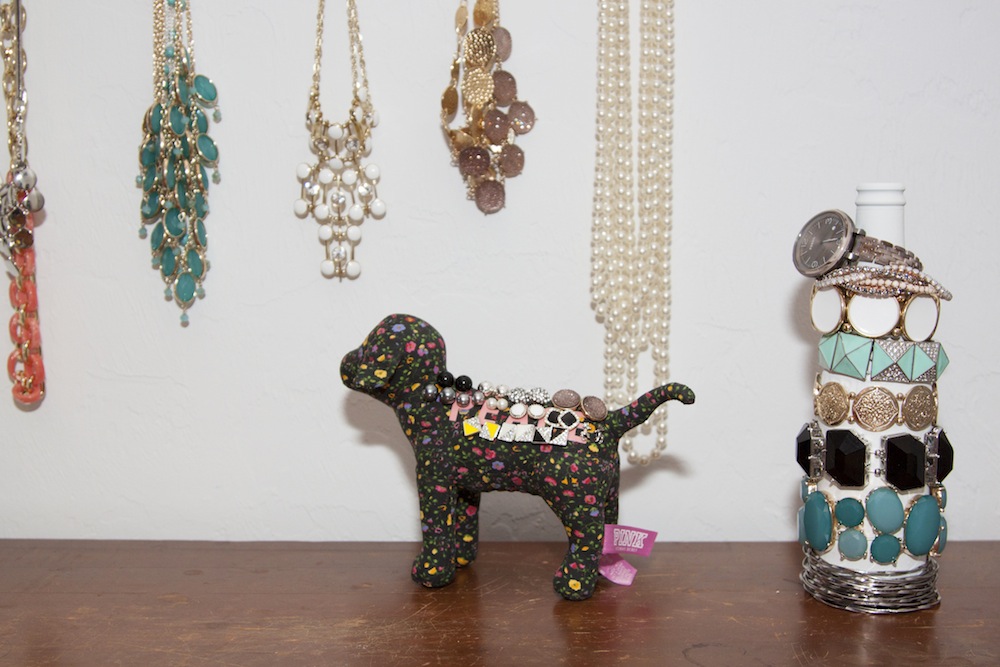 All put together, here's the final product!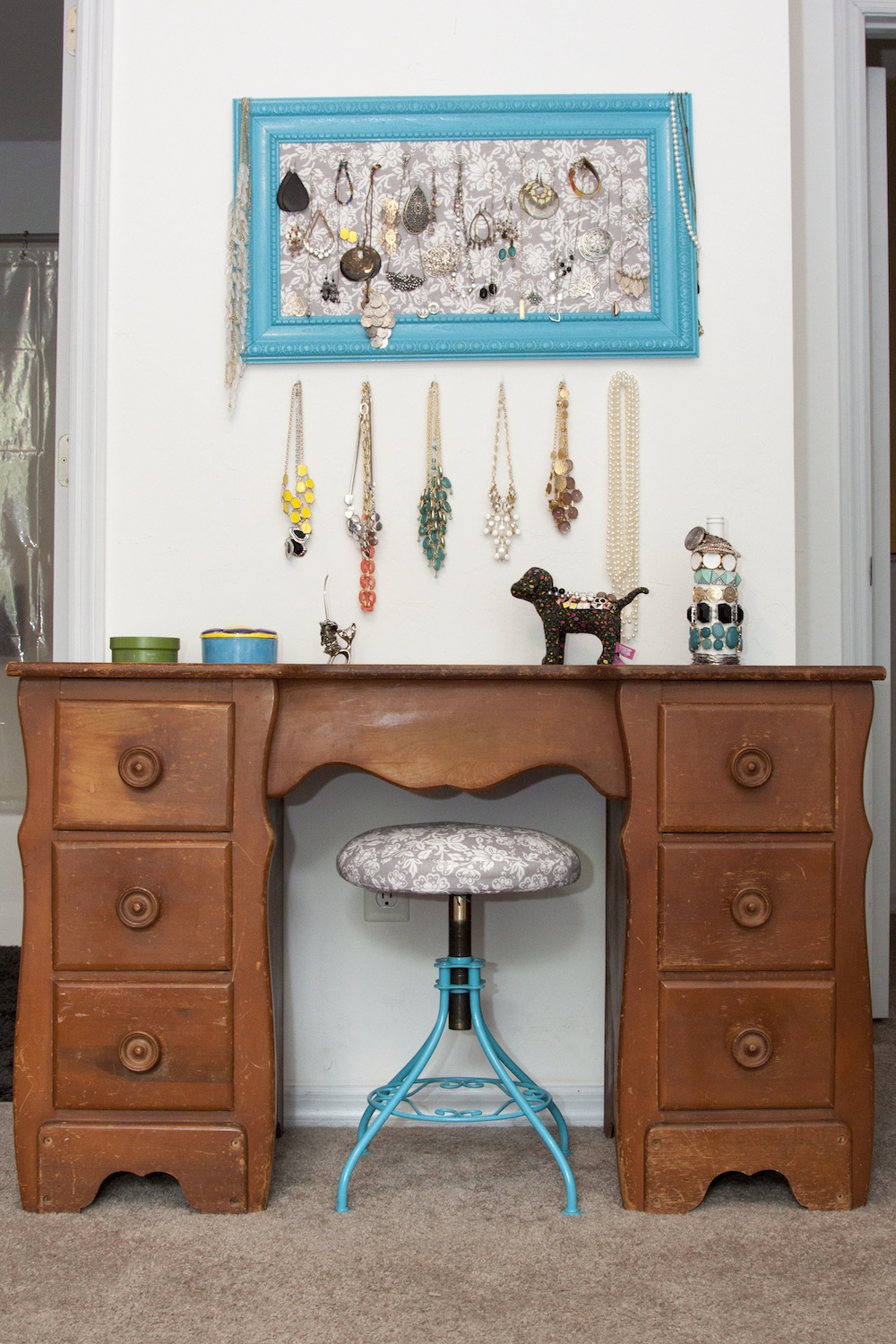 I went from miserable clutter to wonderful organization in approximately no time at all:
Jewelry Frame: All hanging earrings, some thinner necklaces, and a bracelet here and there.
Wall hooks: Heavier or more frequently worn necklaces
VS dog: Stud earrings
Ceramic bowl: Earring backs and miscellaneous pieces
Silver cat: Rings!
Painted glass bottle: Bracelets, watches