Every year my friends and I head out to the beach for the first sunrise. Three of us have been doing this for three years, and we try to invite anyone else who is willing to get up that early – or stay up that late! I've learned a lot through the years about my camera, but also about how to make the most fun of it. So here are a few tips & tricks for taking group photos I've picked up! Plus, I'm just excited to show off our photos!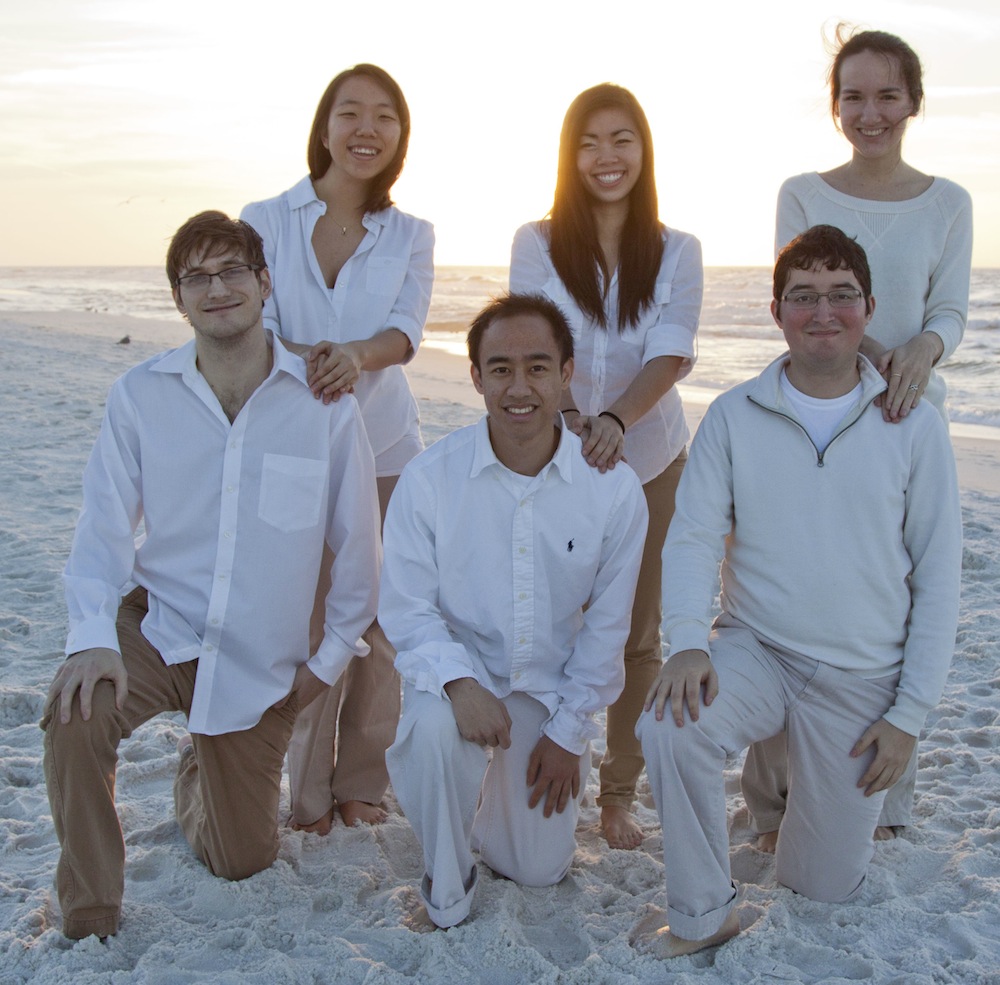 1. Don't take yourself too seriously.
And make sure your friends aren't, either! I wanted us to take some funny "serious" photos. Since we happened to be 1:1 males:females, I asked us girls to stand behind the guys with our hands over their shoulders. Everyone groaned a little, but we took these photos with a smile, I really laugh every time I see it, and we took a couple cute ones after that weren't so stiff!
2. Take suggestions from everyone.
Even if you know there are a couple shots you want to take, don't force everyone to take those first. You'll get the best photos if everyone is enjoying themselves – and your friends will have their own great ideas to help you get those best shots!

3. Don't be afraid to take the same photo again and again.
Until you get it right, or everyone gets tired of doing it! If you want, take a break and try it again, later. ;) We took this photo about 6 times, and never got us all off the ground. The difficulty was that I had to take the photo, a friend had to count down the 10 seconds, and we all had to jump at the right second! (I bought a camera remote, but I haven't figured out using it yet!)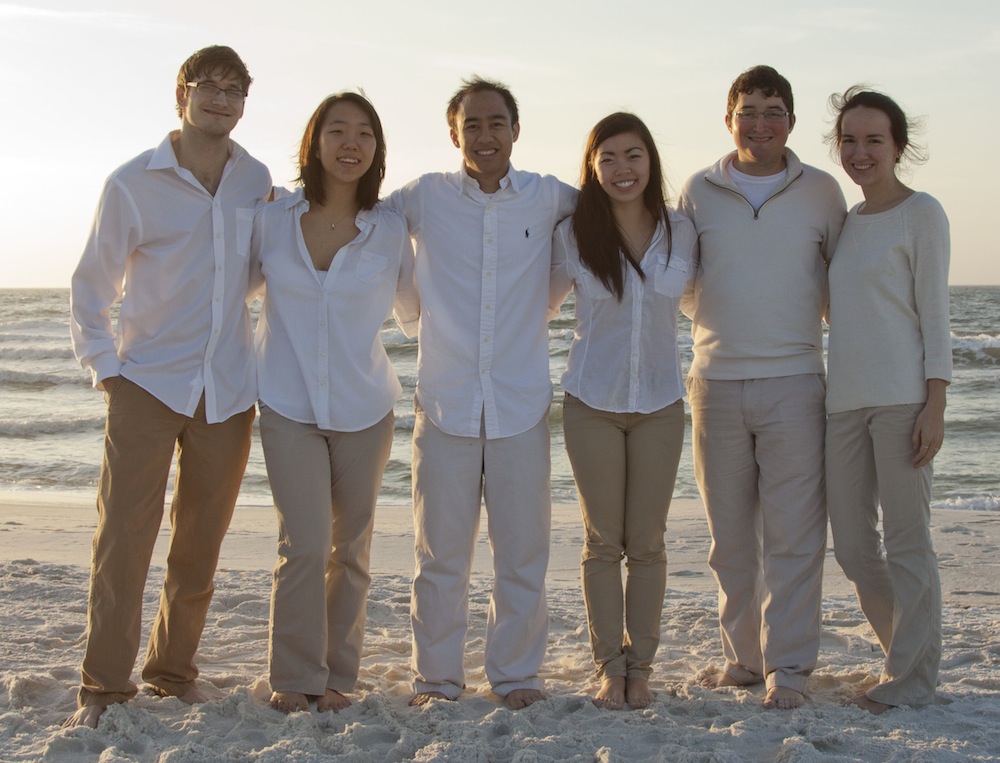 4. Start with some casual photos.
Make sure everyone is comfortable. Especially while we were waiting for everyone to arrive, we took some group photos then a couple silly shots. We didn't just sit around waiting for everyone – it could have created an awkward pressure once we got started!
5. Then get a little silly!
It's good to get a little goofy! While everyone is smiling and laughing, take some candids!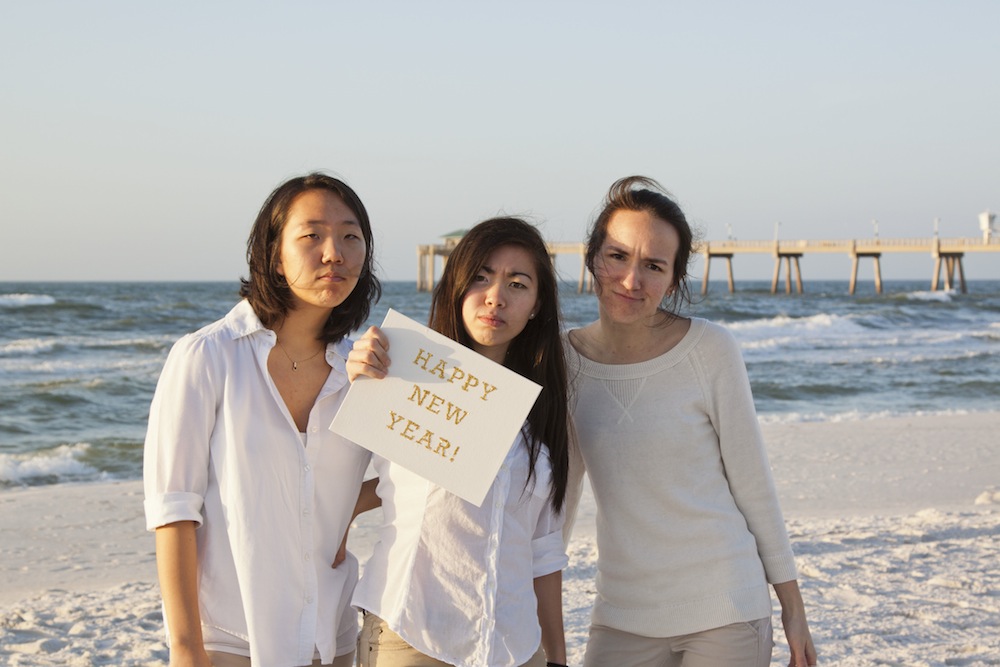 6. Use props!
Even small pieces can add a lot to a photo, and be a lot of fun to play with! You can learn about how I made these in my last post.
7. Don't be afraid to break up the group.
Don't be afraid that breaking up your friends will cause splintering – you can create more dynamic groups and get more personalized photos.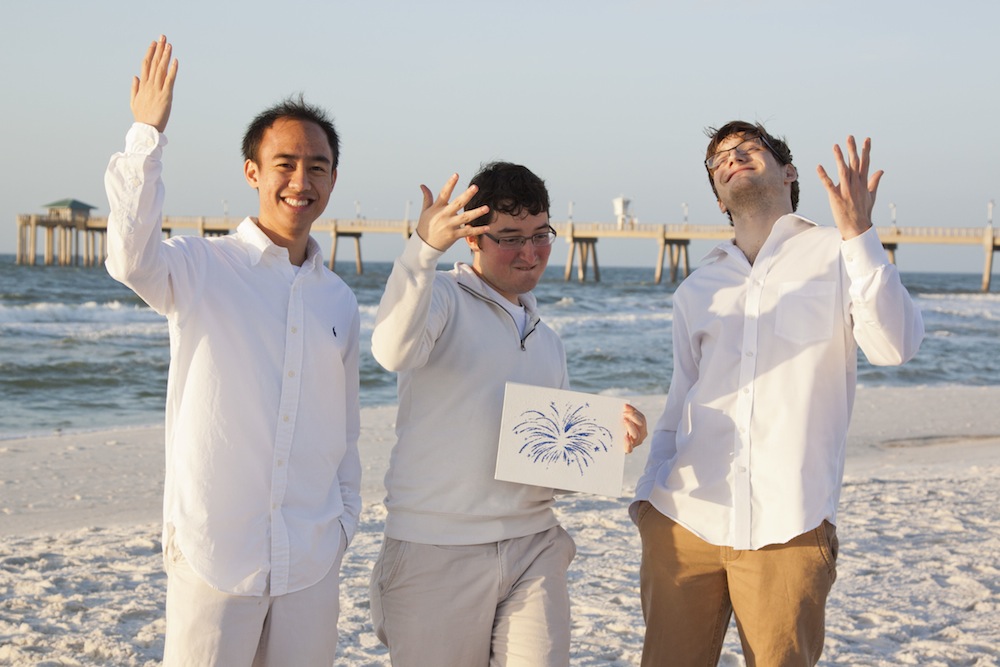 8. Or be a little inappropriate.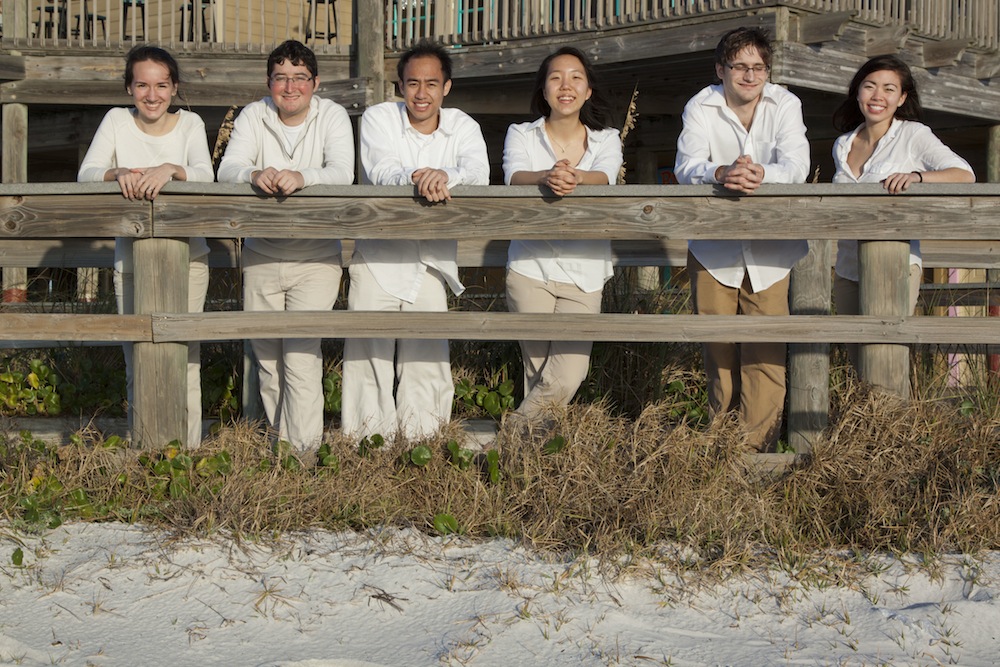 9. Have fun with challenging shots.
This photo was so much fun for everyone because it involved me activating my camera, running to the left of the frame, climbing up and jumping onto the boardwalk, then getting in the frame (looking all cute and casual, I might add) – all within 10 seconds.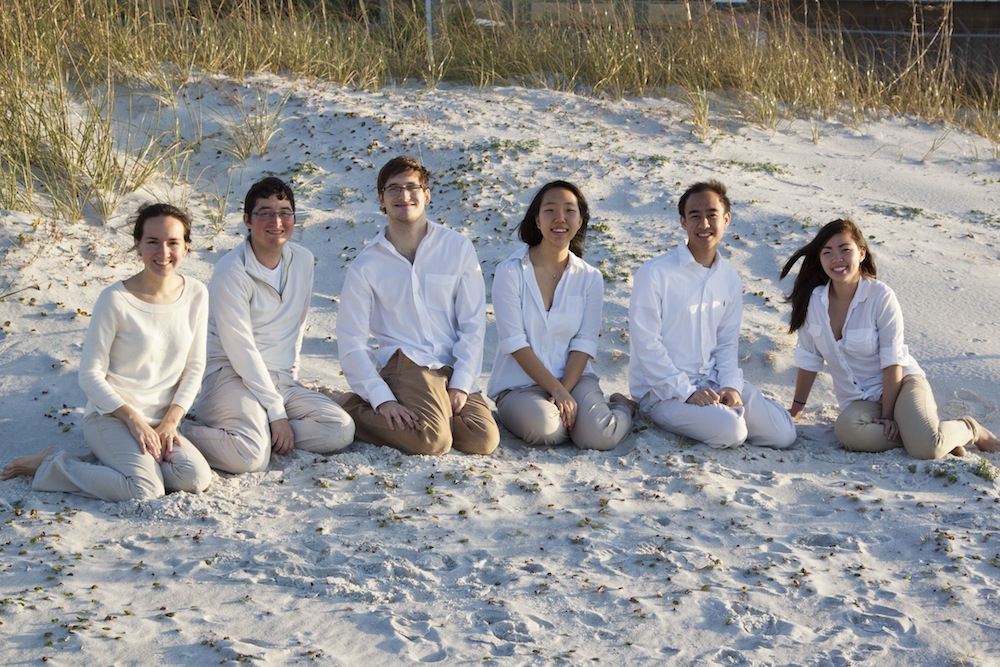 10. And save the serious photos for last.
Our main goal this year was to take the traditional white & khaki family photo in front of the dunes. We got here eventually and – working with what we had – took our cute group picture.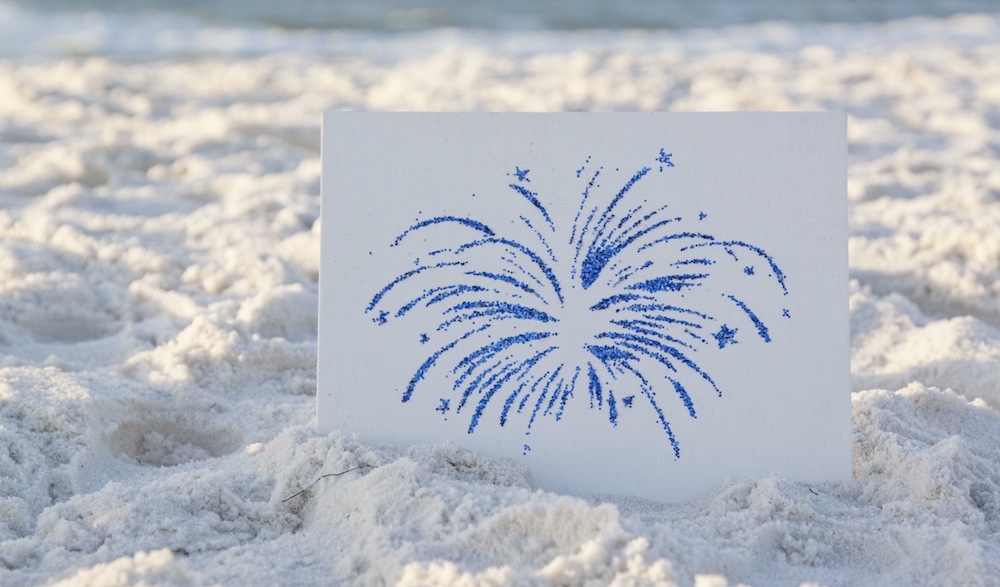 Happy New Year! I hope these give you some inspiration for yourself, your friends, and/or the next party you're attending – or just spark an idea!