Did you know that Pillsbury makes pizza crust? YUM. You literally just roll it out, add your toppings, and stick it in the oven. My father and I made a plain jane pizza, you can seen some awkward photos here!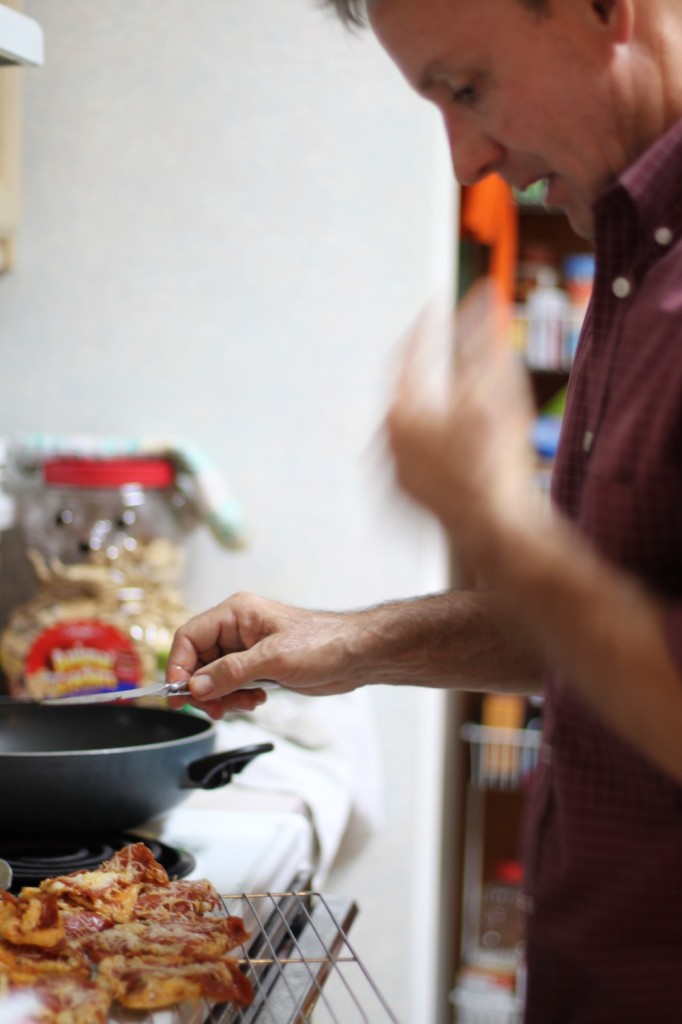 My father realizing we need to move the pizza from a baking sheet to a cookie tray in order to get it crispier!
Ingredients:

Pillsbury Thin-Crust Dough
Pepperoni (a lot, about two layers)
Mozzarella Cheese
Parmesan Cheese
Cheddar Cheese
Garlic Powder
Salt (for the crust!)
Pillsbury has some suggested recipes on their site, too.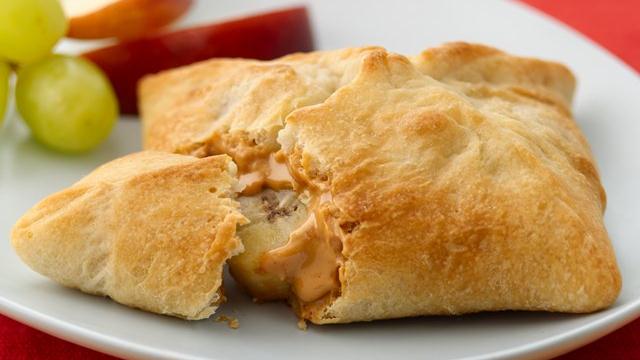 The peanut butter and banana bundles caught my eye – definitely a different way to use this product! I've never had a peanut butter and banana sandwich though… are they good?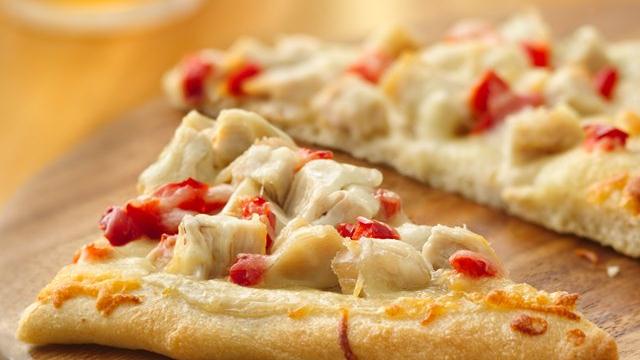 This Chicken Alfredo Pizza also got a visit from me… but looking at it made me realize why it looked so good. It just reminded me of Domino's Spinach & Feta Artisan Pizza. I don't even care for spinach, and that pizza is delicious. I think the next pizza I try will need to have "Alfredo sauce, feta and Parmesan-Asiago cheeses, fresh baby spinach and onion toppings. All balanced and baked to perfection on an artisan-style crust."
Which is actually kind of a sad thing to say, since I tried making a pizza today and couldn't because the oven caught on fire. But that's a story for another day. ;)