Hi Pinteresters! Please check out my new, improved, and less embarrassing tutorial here!
With about 20 times more photos, it's easier to see what I do and I've learned a lot in the past year to perfect this style.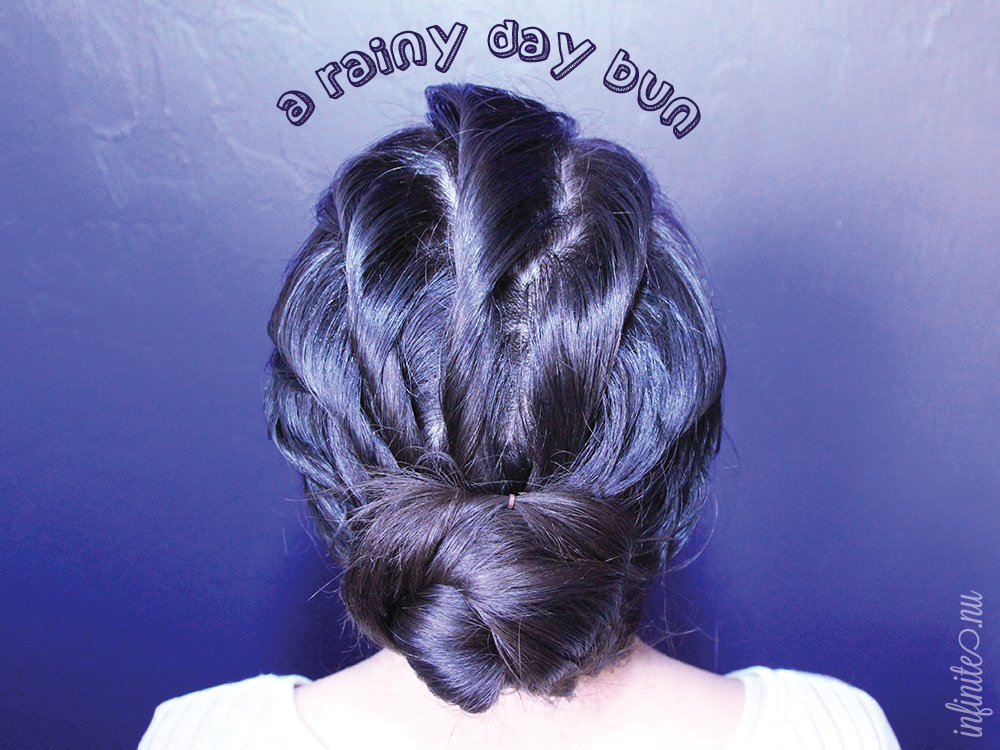 Or just keep reading on, for the original!
—————————————————————————————————-
As someone who is generally more interested in being productive than looking pretty, I am telling you now that I love this up-do. Sure, I didn't exactly do it properly… but hey, maybe this is just my sunny day hair bun!
Of course, let's give credit where it's due. And this is, of course, inspired by a pin! I mean, honestly, if I've got nothing to do until next Monday, it's really my duty to try, and share, some of the great ideas peoples on the interwebs are providing us with, right? So, check out the site, specifically, video #4!
Below are some photos of how my hair turned out. Try not to laugh at my smile, it's very hard to take a photo of yourself in the mirror and smile at the same time! :p
*Also, please excuse my state of undress! I'm wearing a (yellow) strapless beach dress, but it looks pretty inappropriate without the bathing suit! :p*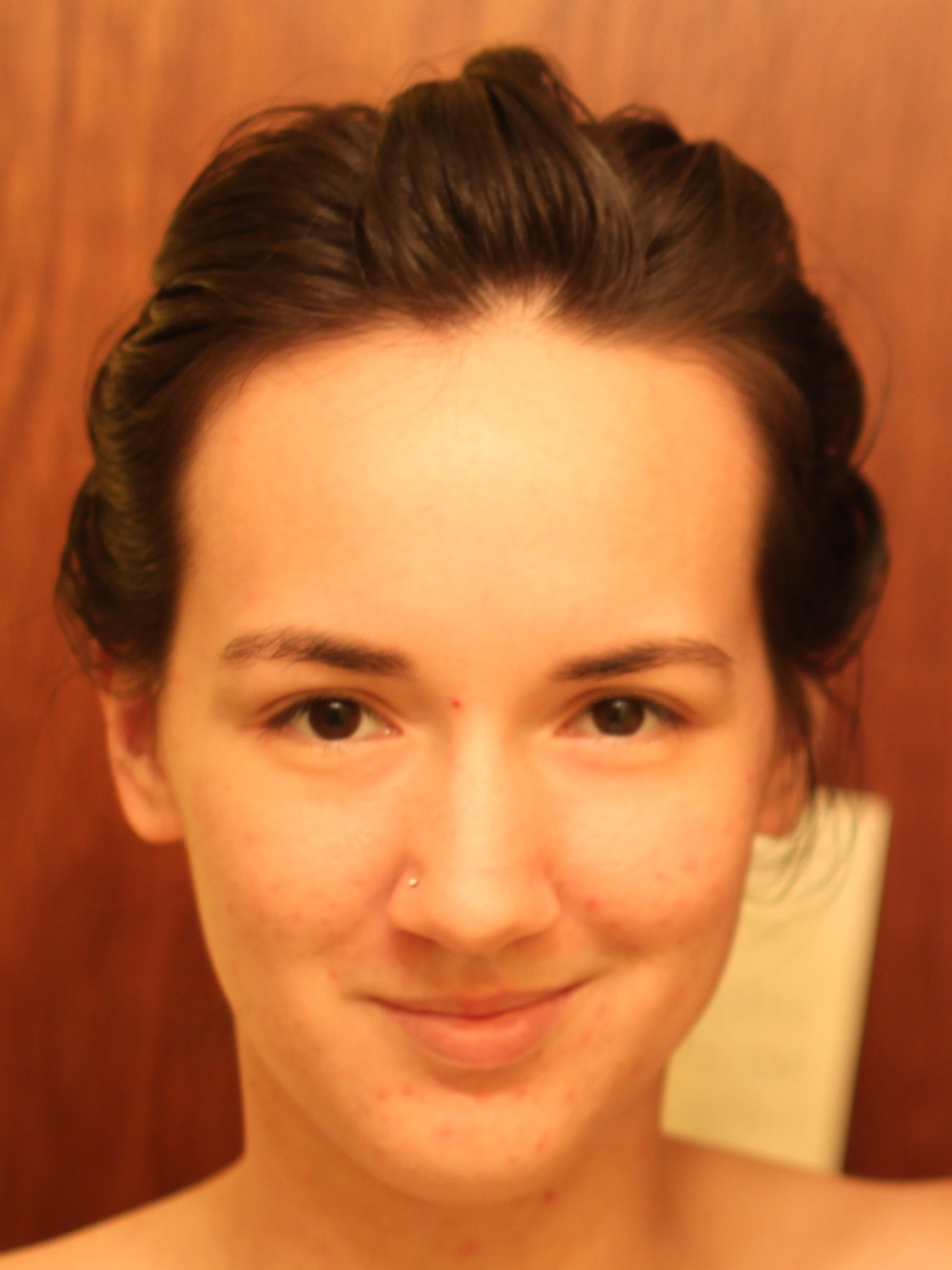 Here's the front. You can see I've twisted my hair in about 7 different sections. They are meant to be a little flatter, especially if you don't want your hair to frizz up once you get into that humidity! Conveniently (or not so), I live in Florida, and my hair is constantly puffed up. …And it wasn't raining.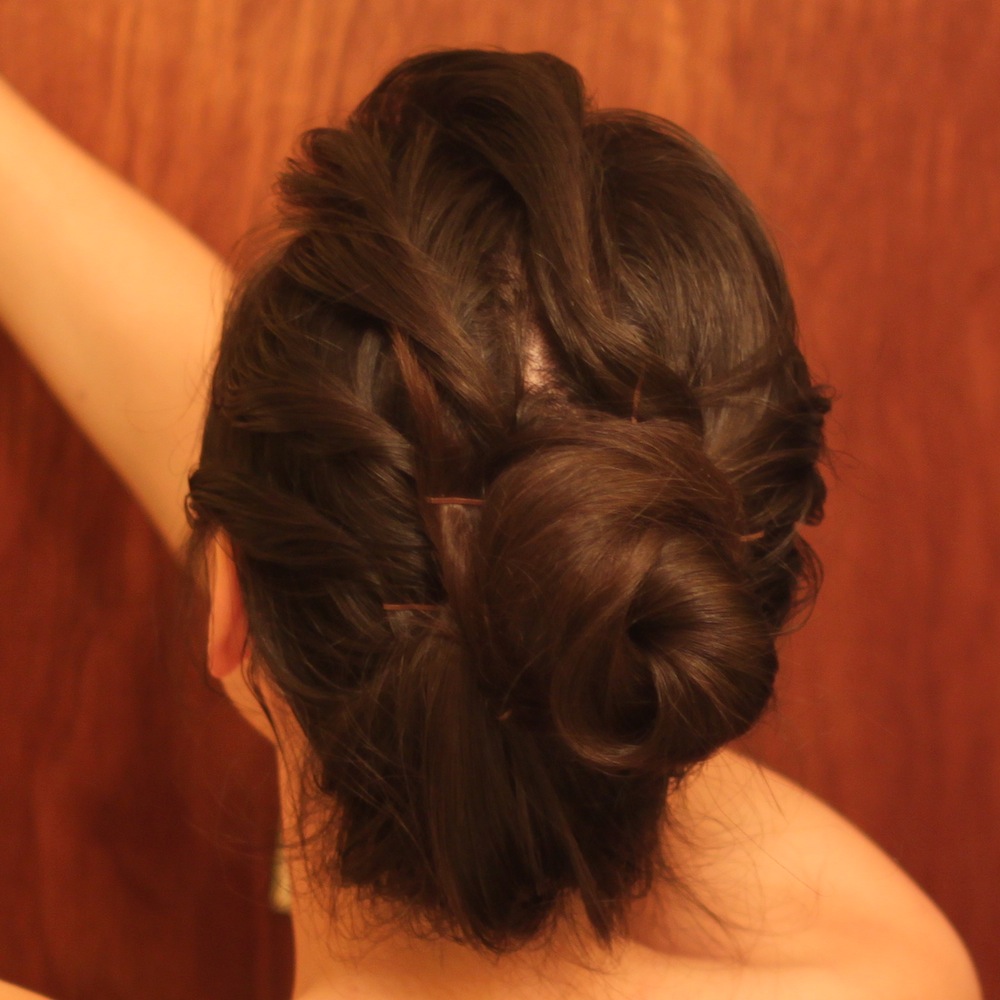 Here's the back! There's a nice bald spot there, but it was a first attempt. The second time I put my hair up like this, I made an effort to pull all the sections more towards the middle so I didn't end up with these empty spaces!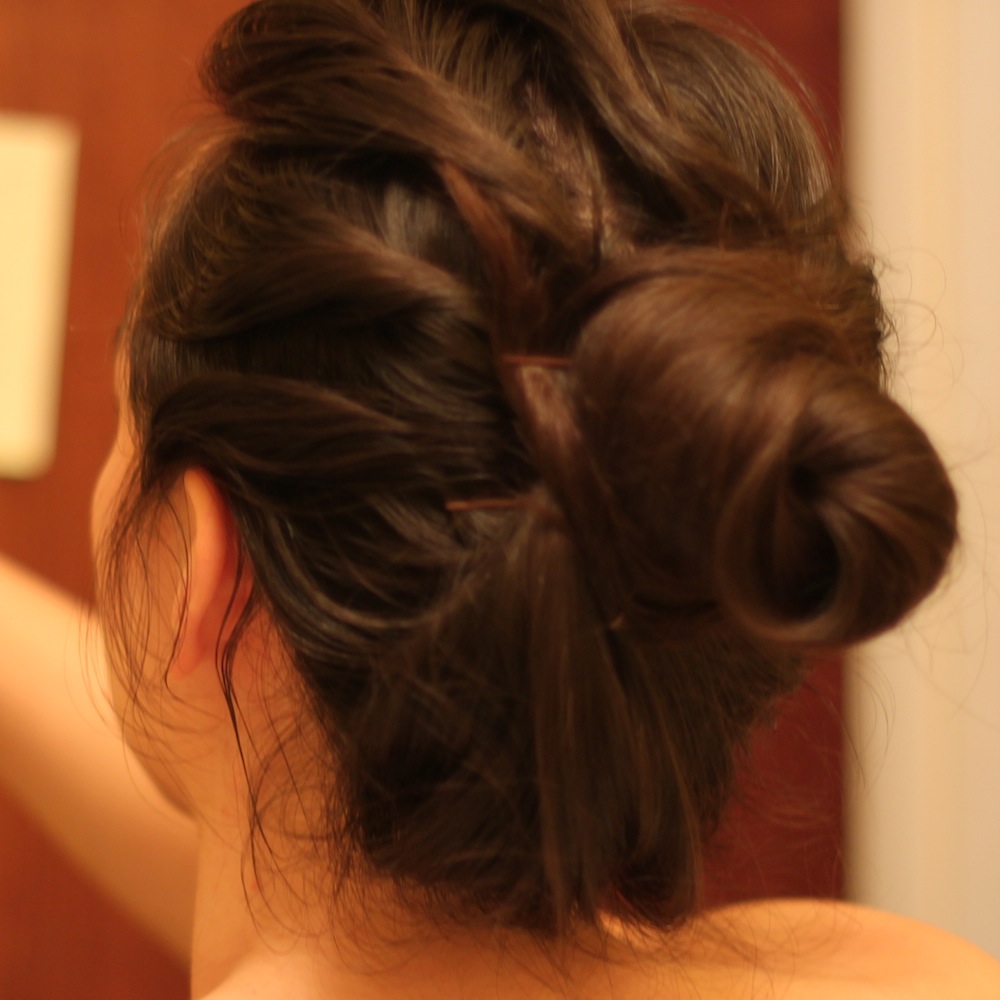 But this is a lower shot, to really show the depth. I love that my hair is up and out of my way, but it has dimension! The bun is supposed to be more flat, but I haven't been able to pull that off yet. I always twist a lot, and there's that bulge where it pushes off my skull. (Or maybe it's just that I'm not a skilled bobby-pinner and can't keep it close to my head.) Speaking of, I go through a ton of bobby pins. One for each of the 7 twisted sections, and about 4 to hold up the bun.
Now that Pinterest has given me such easy access to ideas and how-tos for easy, pretty hair I think I'll have a reason to practice putting it up nicely. Maybe I'll get down to fewer bobby pins, and finally accomplish a flat bun! And one day, when it's actually rainy, I'll have to figure out how to control these fly-aways and get a tighter twist!
Here are the instructions from the video, conveniently transcribed by me:
So first I'm going to begin by taking Fakkai's Marine Summer Hair so when we pull our strands upward it holds a lot better. I love doing this up-do very often just it's really fast and very easy. It doesn't take a lot of thought and all you simply have to do is just take sections of hair and start by twisting them. The smaller the sections the better it looks because if you grab thicker sections like I've done before it looks like you have really really frizzy humungous hair. So just grab sections and just pin them all back with a bobby pin. What you want to do is just take the remaining set of hair and then just start by twisting it into a very flat and messy bun. So now you want to take some hair pins and start to secure your bun. I'm using hair pins in lieu of a scrunchie just because the scrunchie tends to pop out my bun and I really want it to stay nice and flat. I'm also just going to spread some of these twisted sections just so they look a lot more messy as well. And last but not least I'm just going to spritz my hair with some Elnett Satin Hairspray by L'Oreal and this hairspray is great because it gives me flexible hold which allows me to re-do my hair all over tomorrow morning and it's not going to get flaky.
 Have a favorite quick & easy hairstyle? Please let me know in the comments so I can try it!