Traveling to Paris is definitely an investment, but it's one of those things you just "have to do," you know? There's so much there, I just can't believe you could get bored during your visit. I bought a 2-day Paris Pass for my time there, which covered a lot of costs – but you definitely need to make sure you plan out what you want to do, in order to make sure you get the most for your money. It's nearly impossible to cram so much stuff into two days, especially if you want to have a lot of time at each place, but you do save time with the skip-the-line entries.
Where I Went
Paris, the most romantic city! By that I do mean that couples are all, by default, adorable there. But I also mean the idea of Paris and the Eiffel Tower and all the open spaces available (for picnics obviously) is just romantic. :)
How I Got There
I took the Eurostar! It was great because I just charged up my laptop and just watched TV the entire way – it was only a few hours. While mostly underground, there were a few scenic parts too. The Eurostar is nice because you've got your chair and even if you aren't by a window there are head rests all around your head so you could lean to the side and nod off. In a plane, I feel like I need to be by the window so I have something to lean against. Not so with the Eurostar! :) It's also great because there are no luggage restrictions and you don't need to arrive much before your train departure time. Security was very small, quick, and easy. It probably took about 15 minutes to get through it and then they don't announce your train platform until about 20 minutes before departure so really arriving max 40 minutes early gives you plenty of time. I bought the cheapest ticket I could at a youth rate, so I paid about £40, one-way.
Where I Stayed
St. Christopher's Canal, which is a chain hostel with two Paris locations. I paid about £20 per night, though it was definitely worth it. Internet wasn't very speedy, but the bathrooms are clean with outlets, showers are warm, and the beds are your own personal haven. Two outlets, your own light, and a certain to separate you from the world? Long days made bearable!
City Transportation
This is totally an area for complaint in my opinion! Maybe I'm just spoiled by London… which is odd, because apparently nobody likes the London tube system. But in Paris there isn't a lot of signage early-on for which way you want to walk in order to get to the right line, or the right side of the tracks – plus most of the stations just feel like mazes. Unless you're on a really touristy line, you're not going to get announcements for which station you're at or what's next. Just make sure you're paying attention!
There are zones, but I can't really tell you how they affect your ticket prices except that if you go to Versailles you'll need a further zone ticket. Mostly I just bought the €1.30 tickets (or a pack of 10 of them) for when my Paris Pass ticket wasn't active. There are day, and multi-day, passes available if you're going to be using the tube often.
What I Did
Day 1 was an exam before travel, so by the time I arrived we just went to grab some food before making a visit to the Pont Alexandre III and walking over it off towards the Eiffel Tower.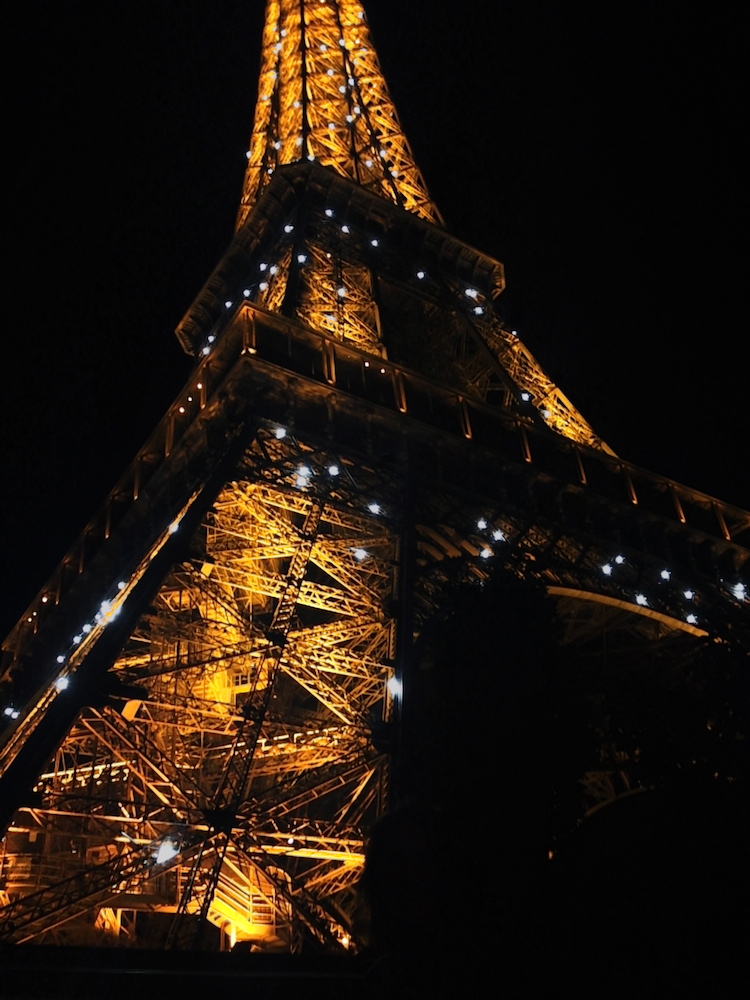 Right as we walked over, it began to light up. I later learned it does this on the hour, but seriously it was epic.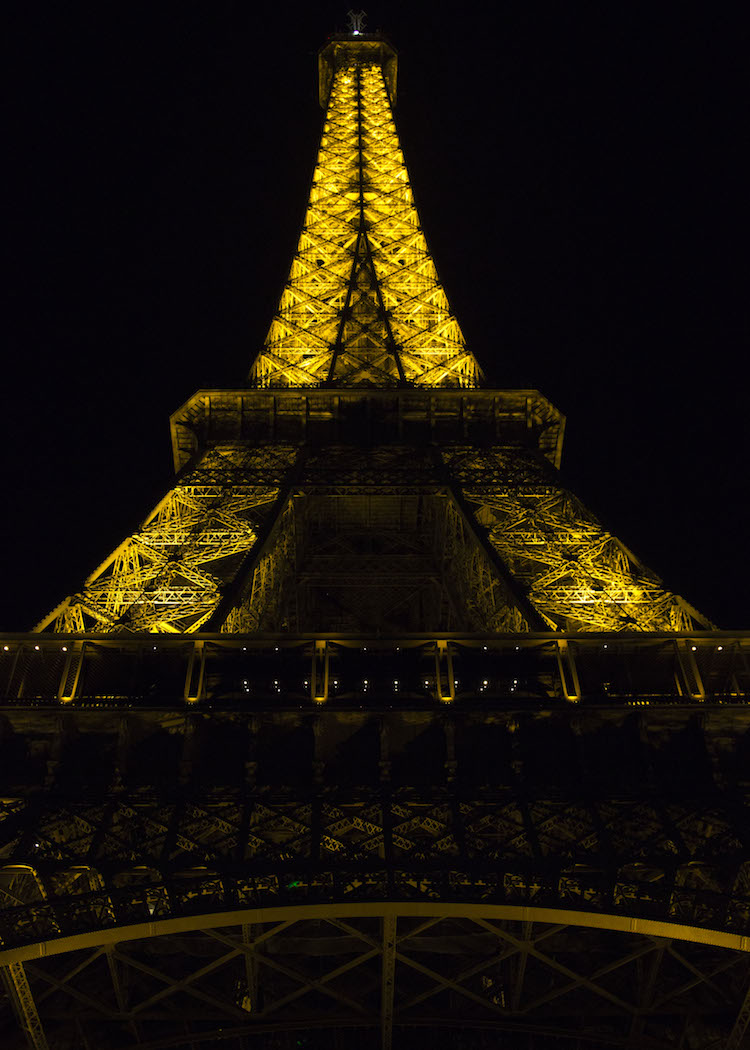 Day 2 we had macarons (turns out I actually don't like authentic ones all that much), went to Versailles, and visited Notre Dame, though the towers were closed during our trip. Last stop was the Pompidou – we only saw one floor and spent way too long there. It was amazing.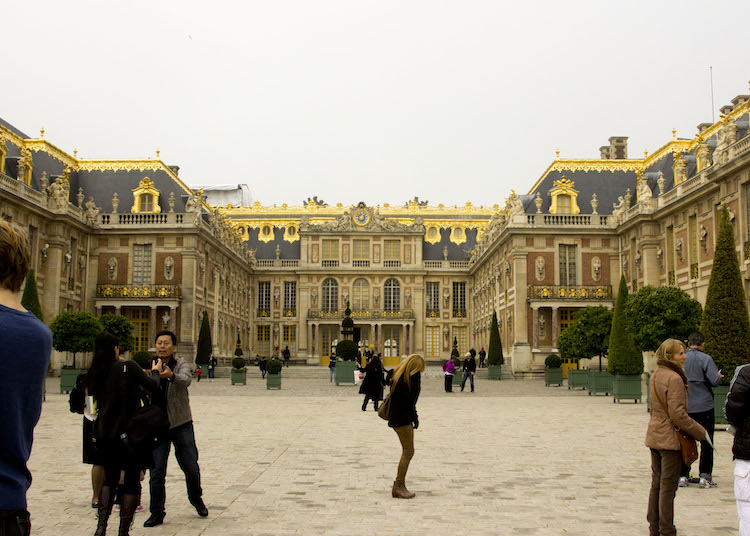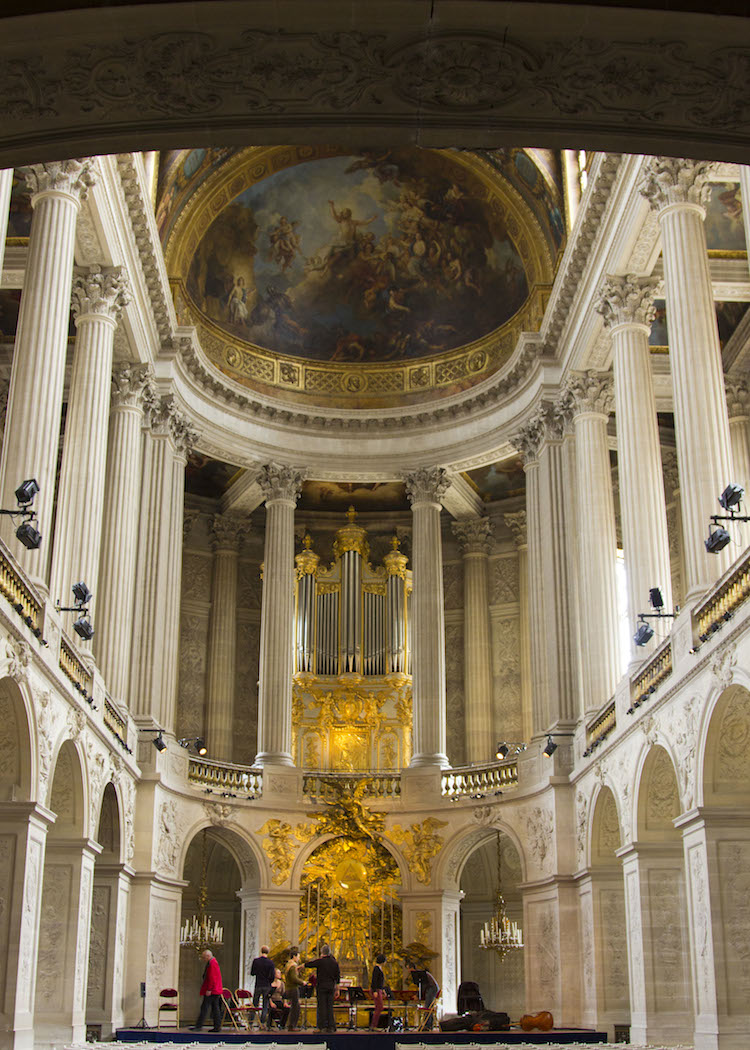 Versailles is mostly filled with gold and a bunch of ornate features.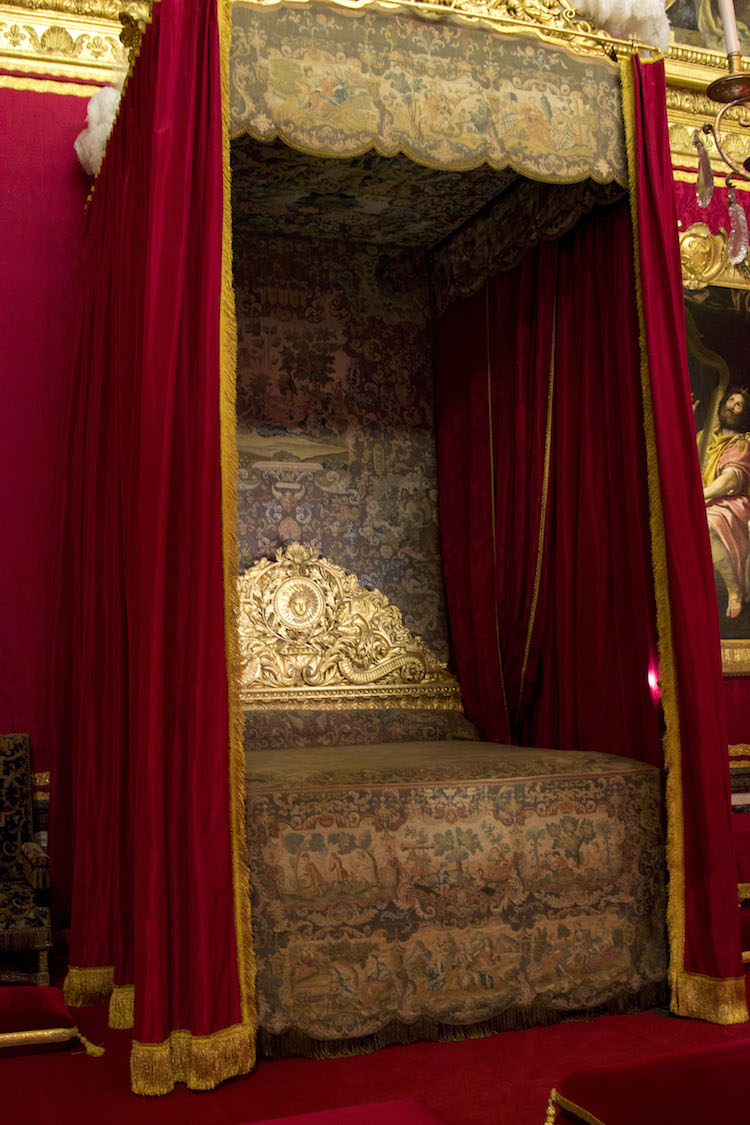 Also fancy four poster beds that sort of make you want to be a princess again. And by "again" I mean you want it like you are a small child. Not like you were once a princess and then got demoted. Of course, your bed won't look so dingy.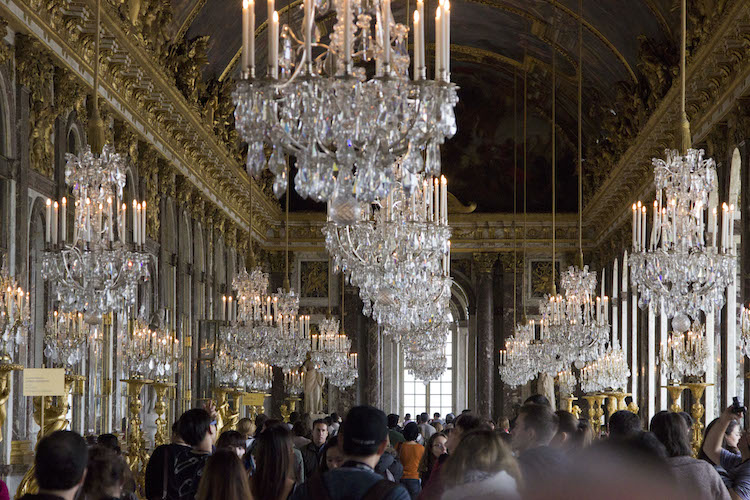 The hall of mirrors! Where 80% of the indoor Versailles photos occur.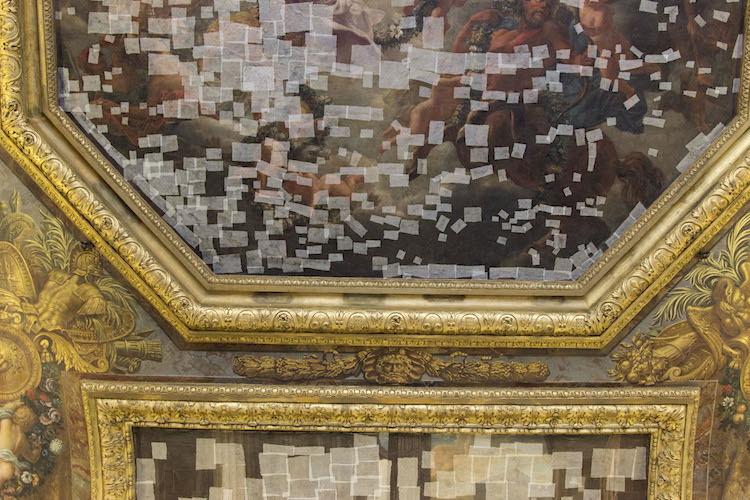 And the restoration efforts I found intriguing.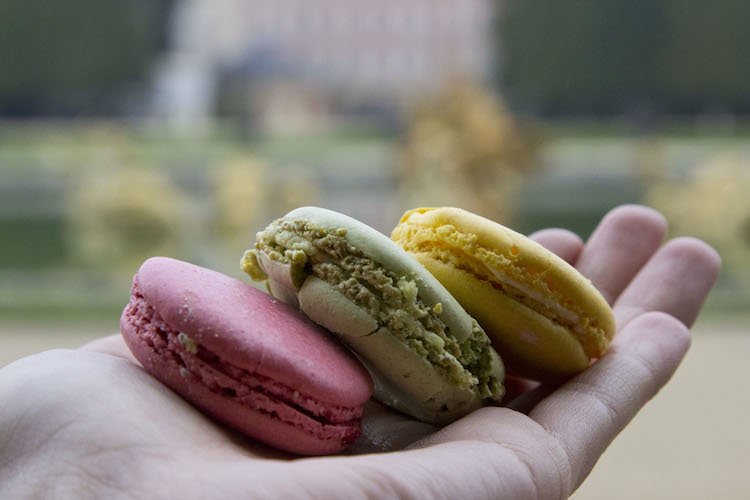 Obligatory macron photos. <3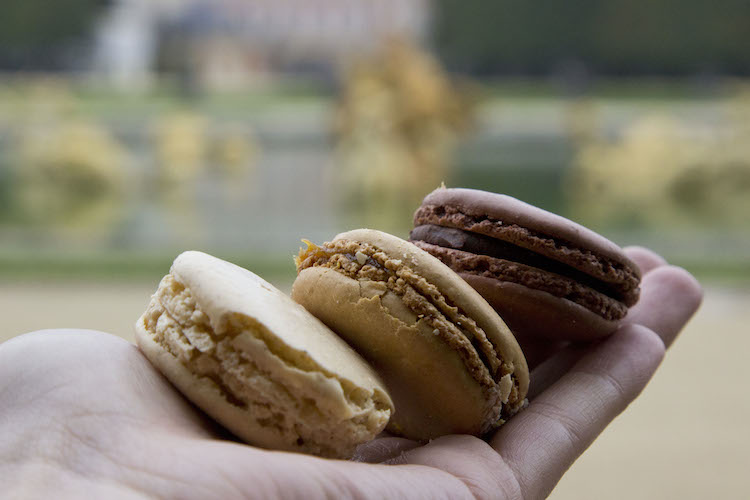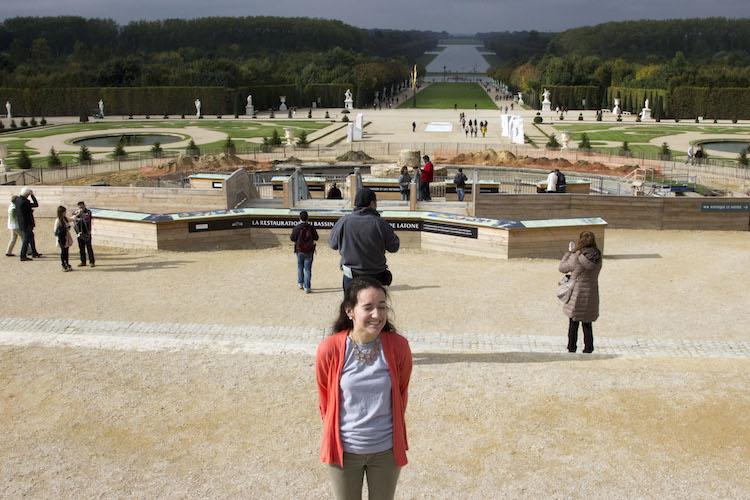 So the Versailles gardens don't have the fountains on in October… :/ But there was a nice warm burst of sunlight… directly into my eyes!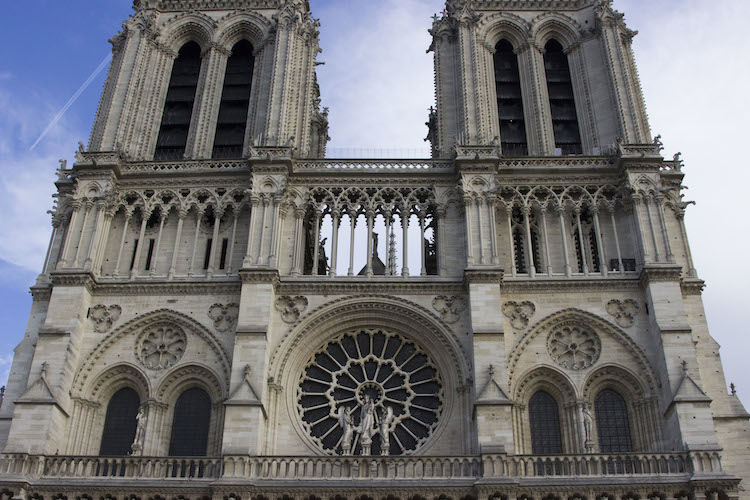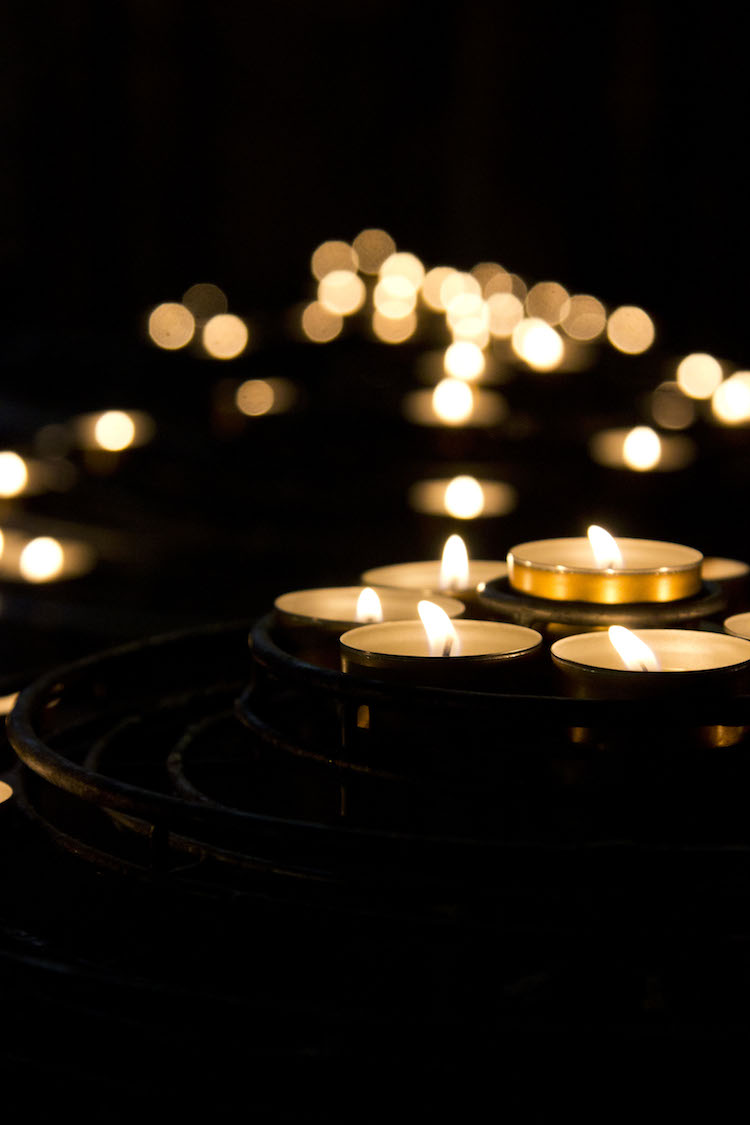 If you want to light candles in Notre Dame, bring a few euros with you. I think these small candles were €1 and some other candles were €3.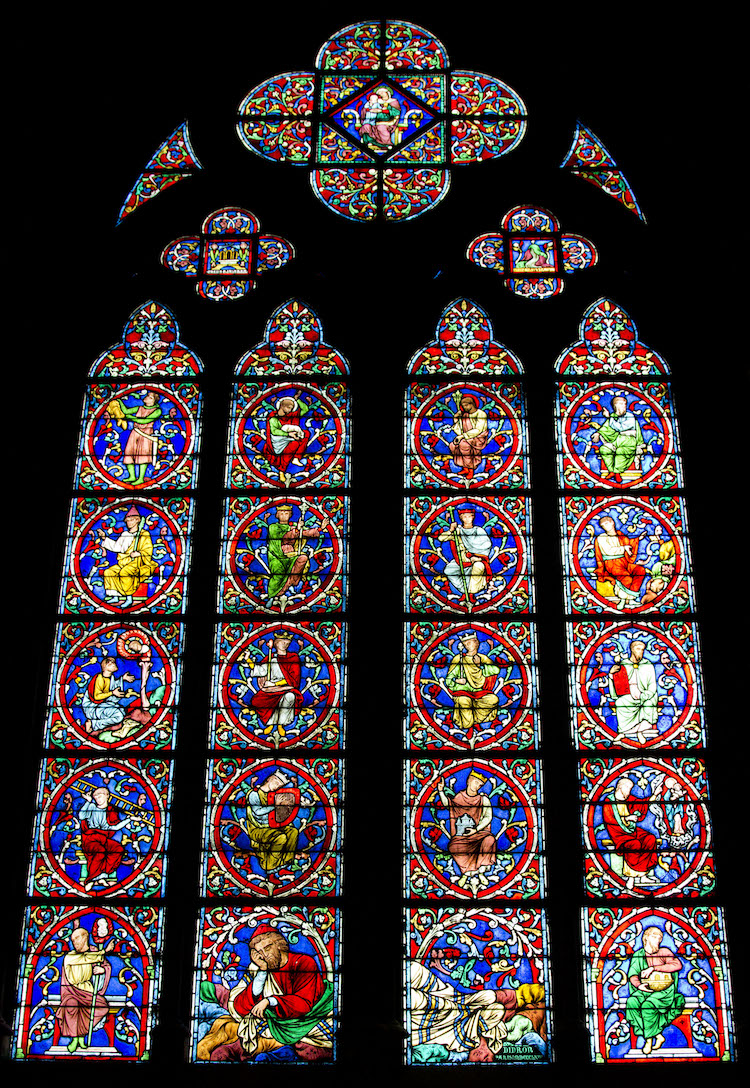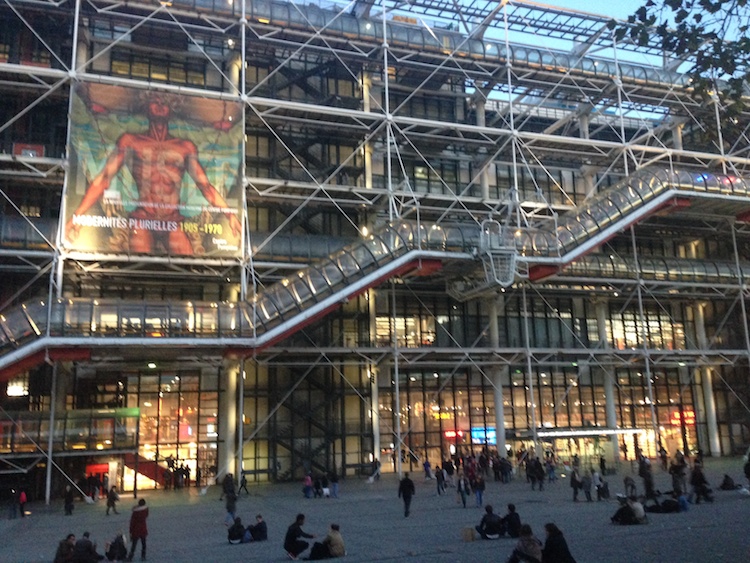 This is how you move between floors at the Pompidou!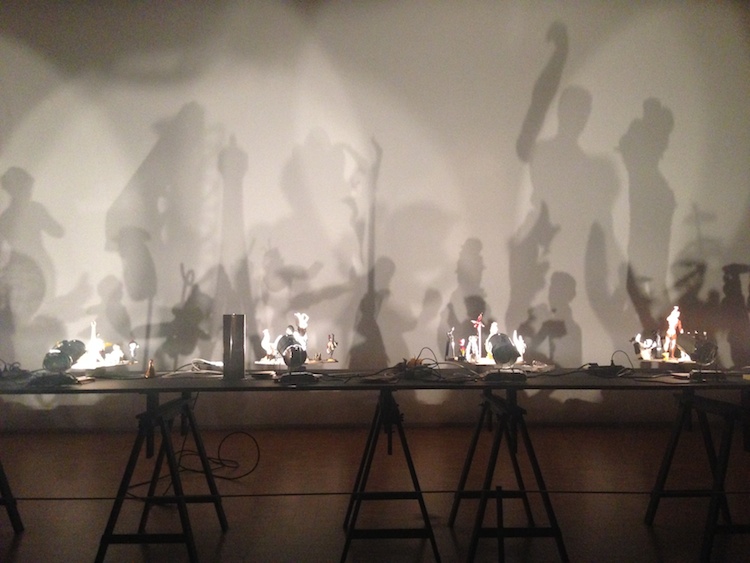 And while I'm generally respectful of art installations, this is the single time I broke the rules.
Day 3 was the busiest and way exhausting! Starting at the Eiffel tower, we rode Les Cars Rouges (a hop-on, hop-off tour) to the Louvre, walked across the street, and took a bajillion pictures on that bridge with all the locks. You know, the one that you throw the key off into the river? OK OK, turns out there are a bunch of these, but this one and the one by Notre Dame seem to be the best. After, we grabbed some food by Notre Dame, saw the other lock bridge, went into the Notre Dame crypt, saw some Van Gogh in the Musée d'Orsay, went to the Pantheon (and the crypts there), tried to get into the Louvre 15 minutes before close (they let you inside the doors, but not into the exhibits), trekked over to the Montparnasse Tower, and finished with some terrible food and a Seine river cruise. One crepe later I was off to the hostel, limping along in pain from such a packed day.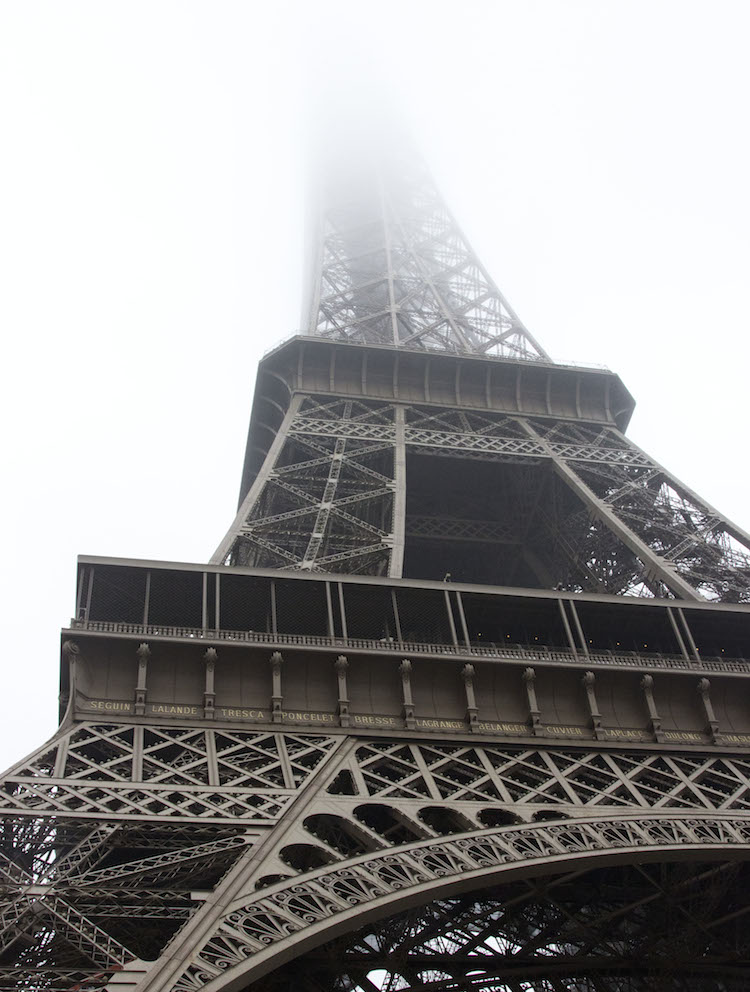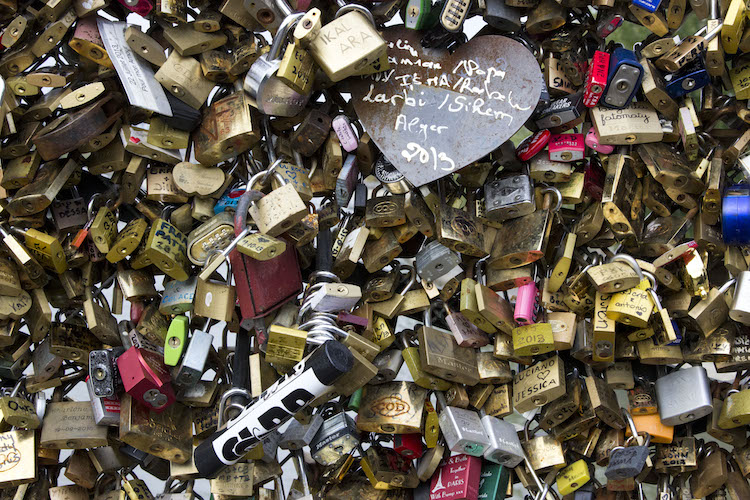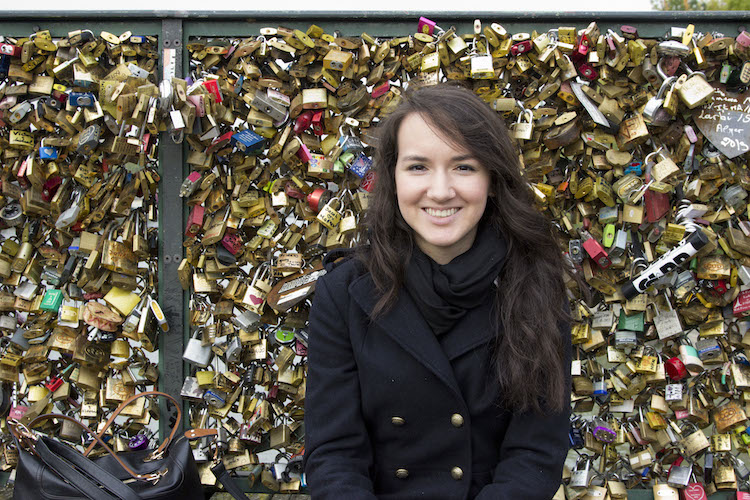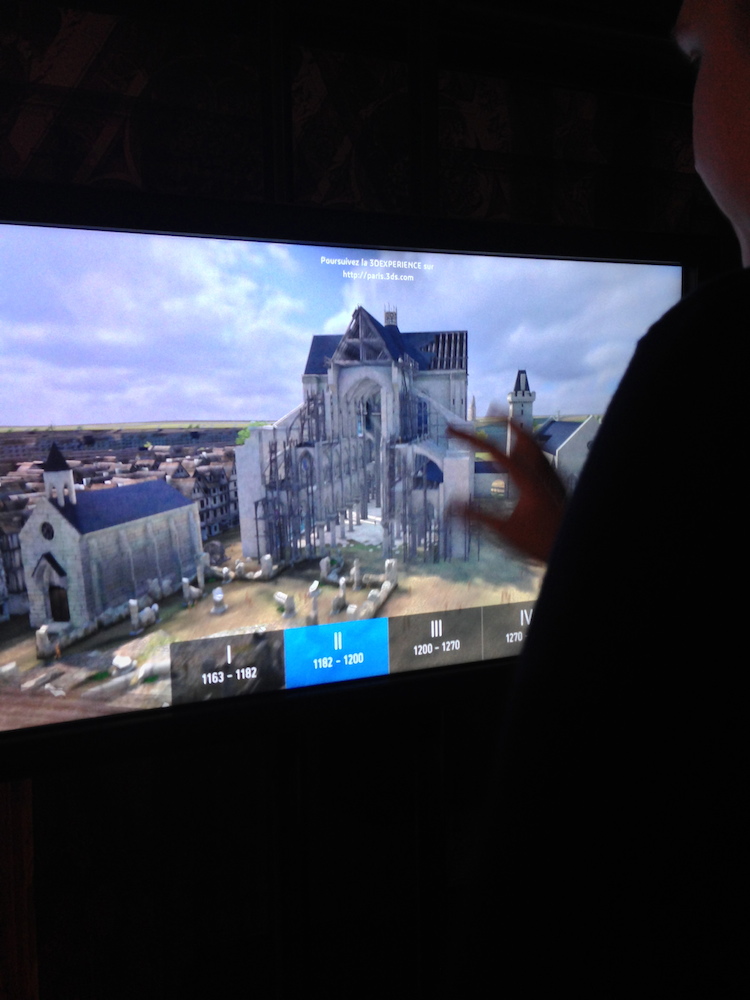 So when you're in Bath, you can see that you're in a historical place that has been updated and adapted to having visitors. The Notre Dame crypts are kind of the same, but it's a lot smaller and the adaptations aren't quite as fluid or creative… They do have this cool interactive model though, which isn't entirely intuitive but is related to my major and thus I got all nerdy about it!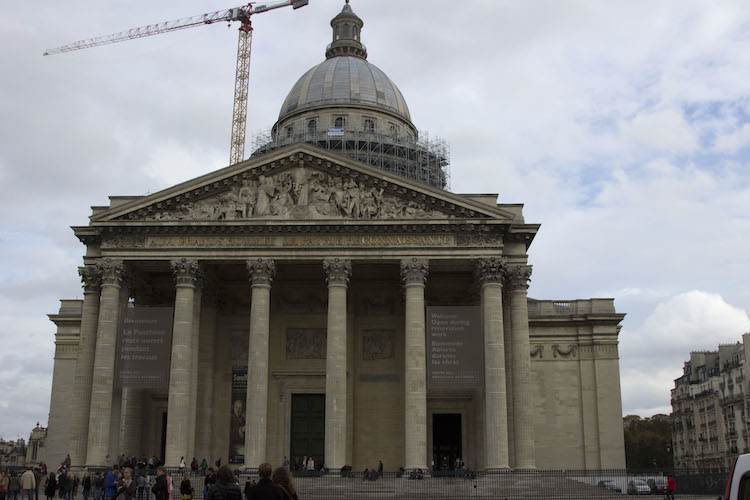 Thanks a lot, crane.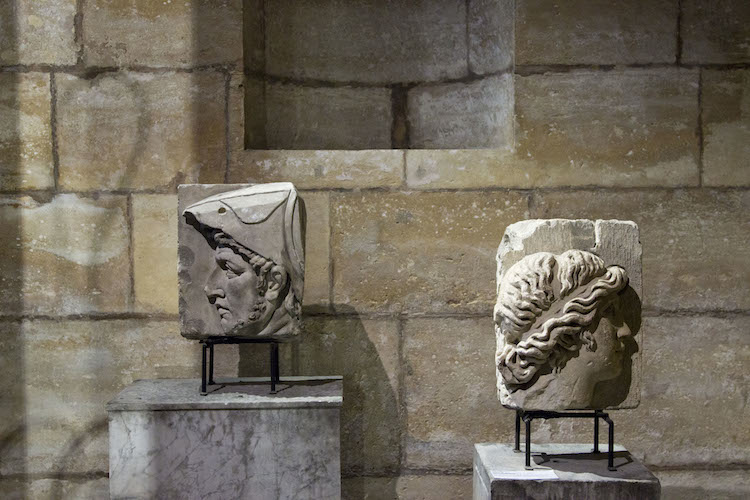 Cool stuff down in the Pantheon crypts.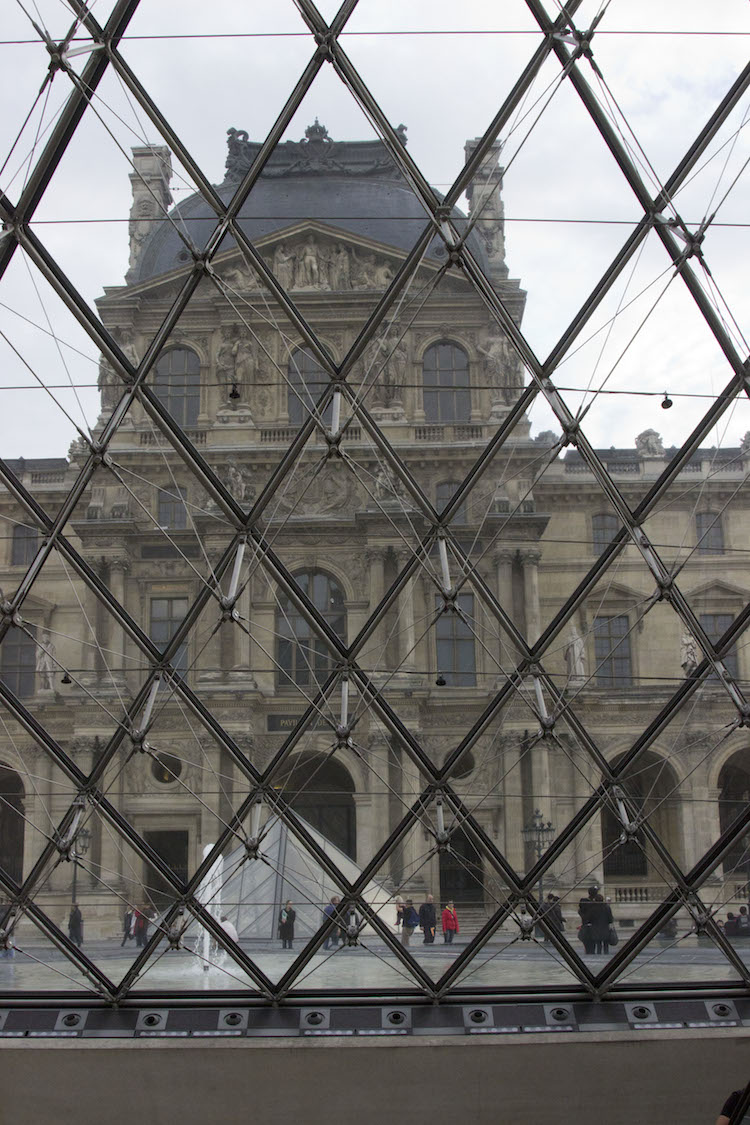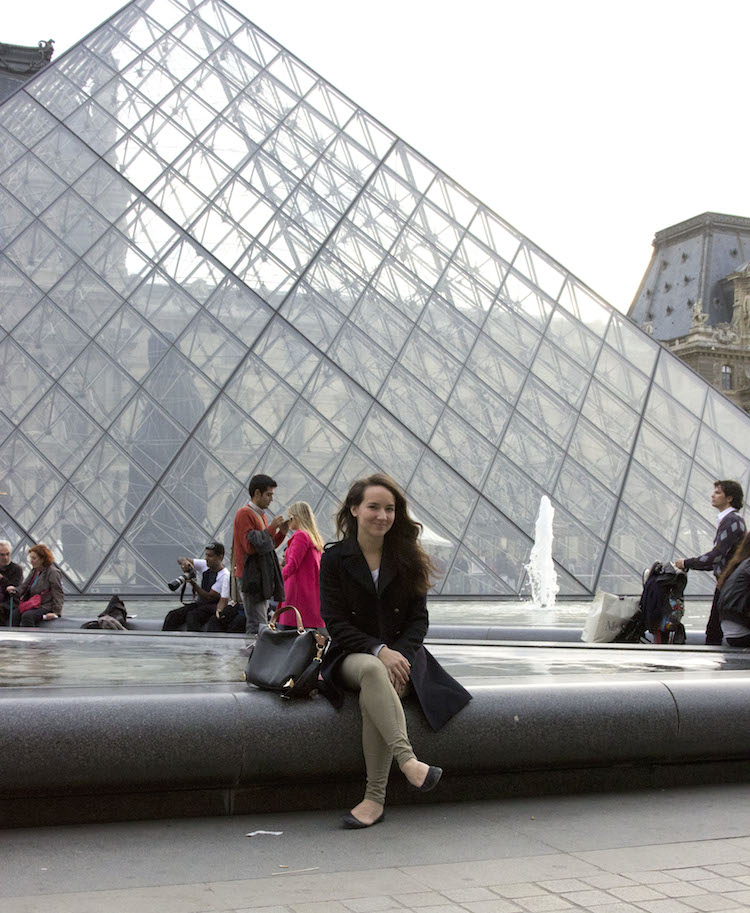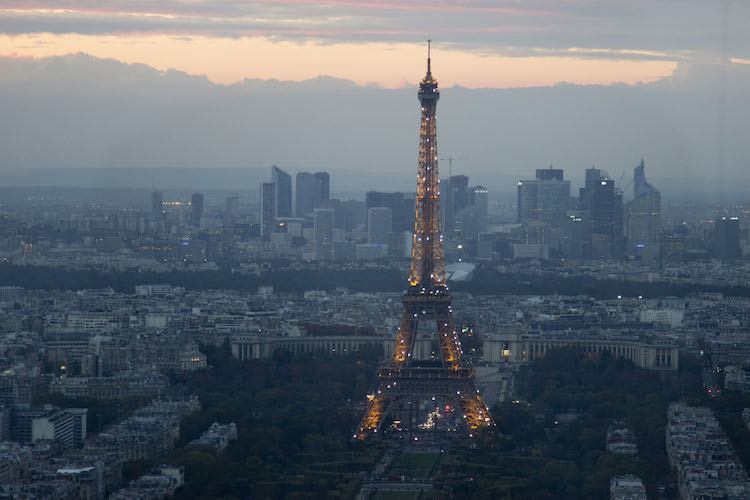 This is at Montparnasse. We ended up seeing the 7pm, 8pm, and 10pm Eiffel Tower lights!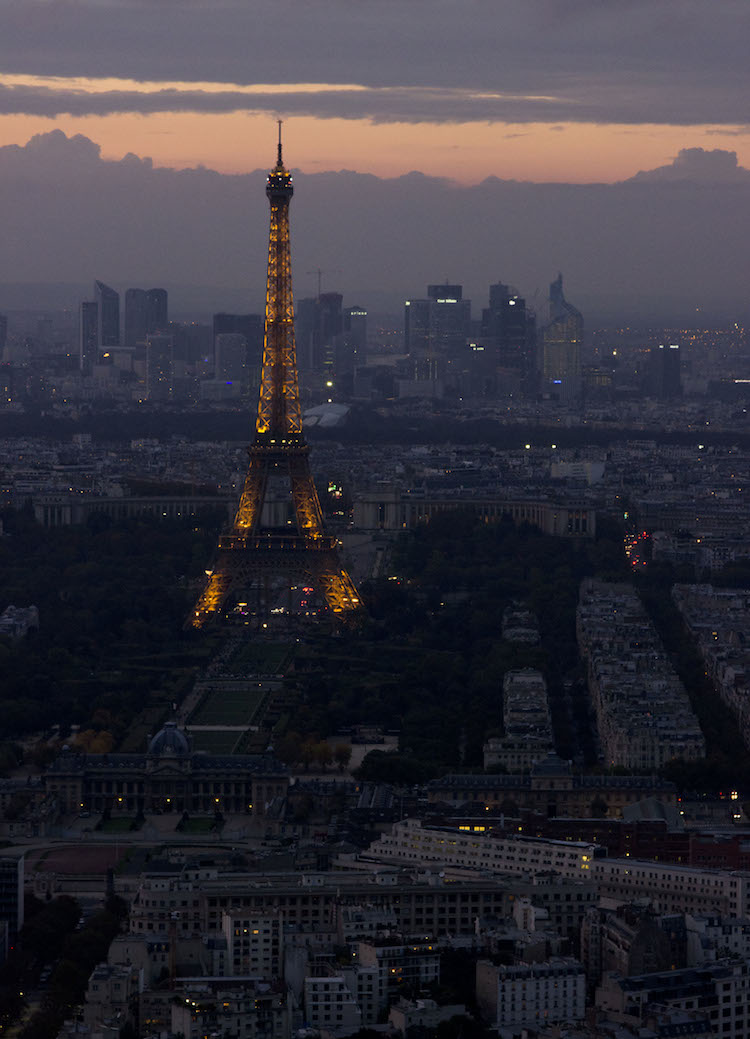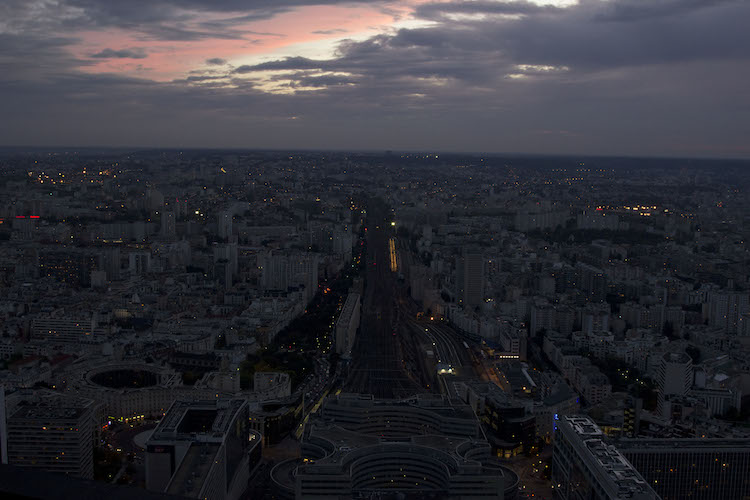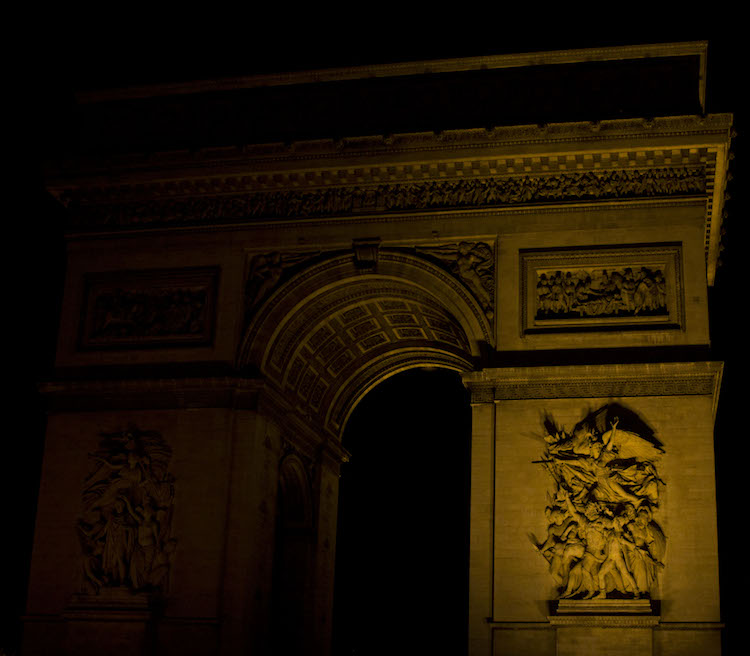 The Arc De Triomphe? The elevator DOESNT EXIST. 284 steps. I. was. cranky. But it was worth it. ;)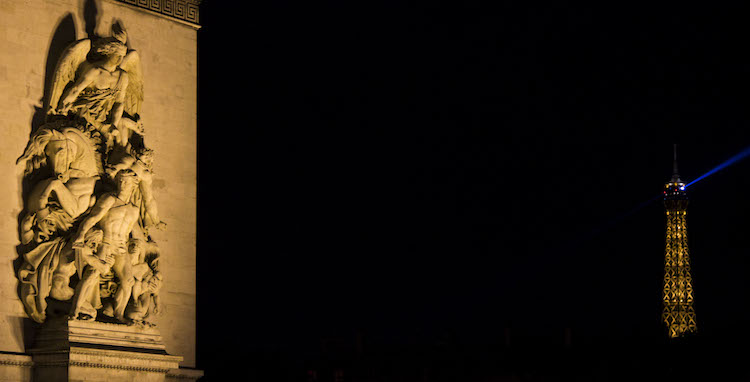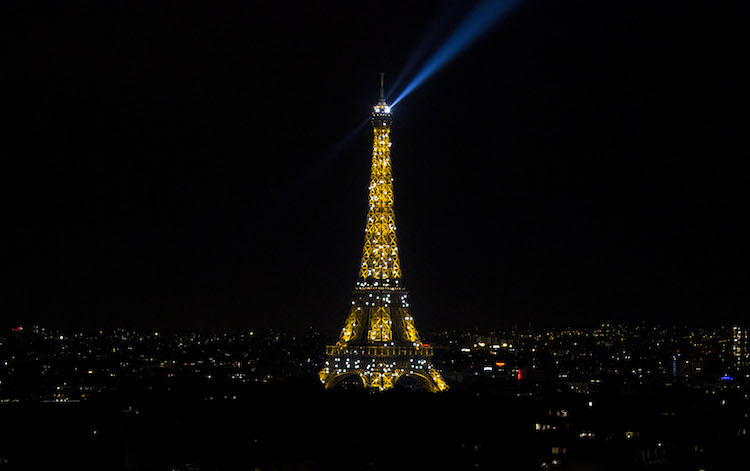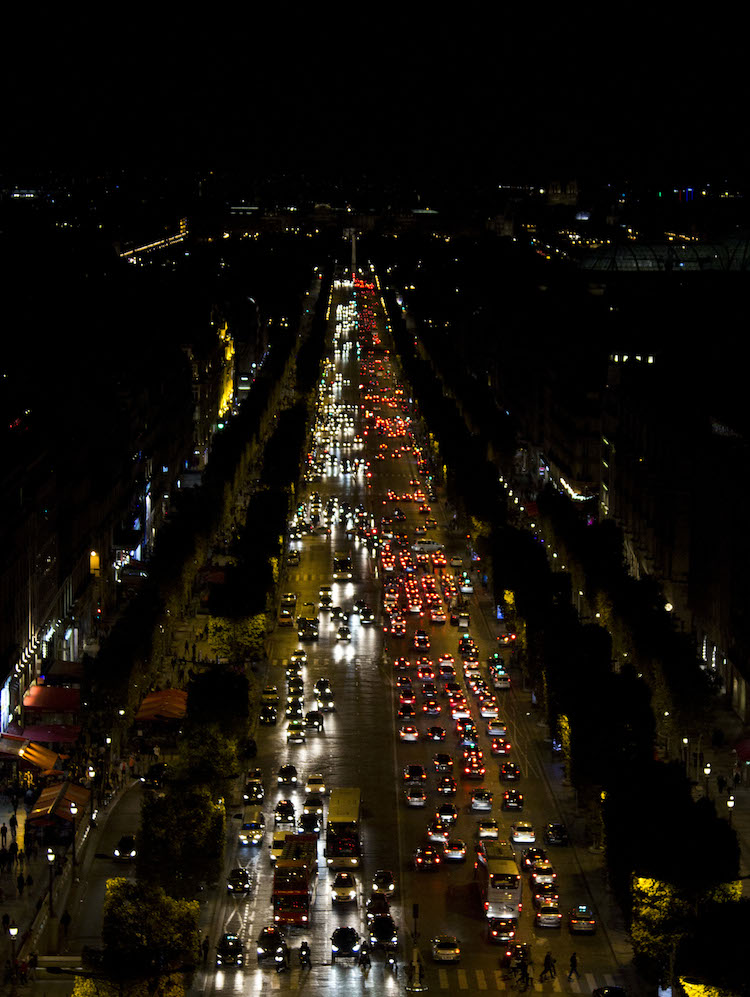 All the traffic in and out of Paris!
Day 4 was much easier: I got to the Eiffel Tower at open to avoid long lines (I guess they aren't that bad this time of year though) and went to the top, took some Champ de Mars photos, rode around on the bus tour for a bit, stopped by the Opera, and ended by just walking around lost – visiting a grocery store I couldn't read anything in and stumbling upon an underground mall. By then it was about time to head to the train station and catch my ride to Rome!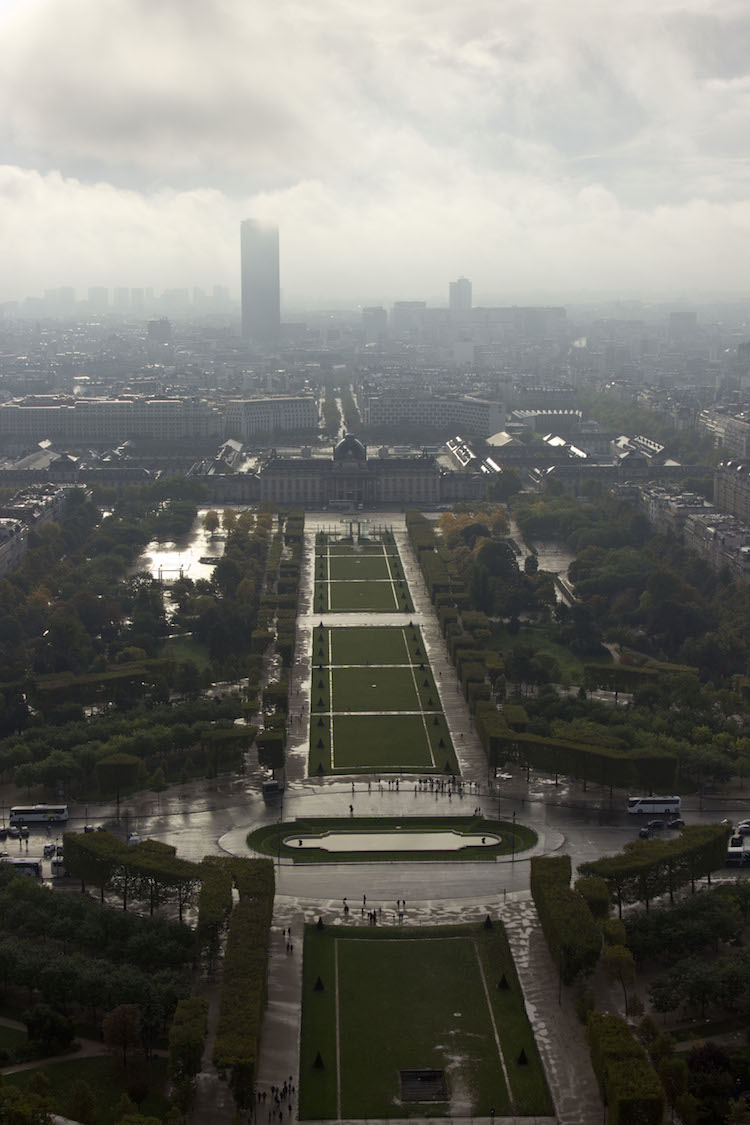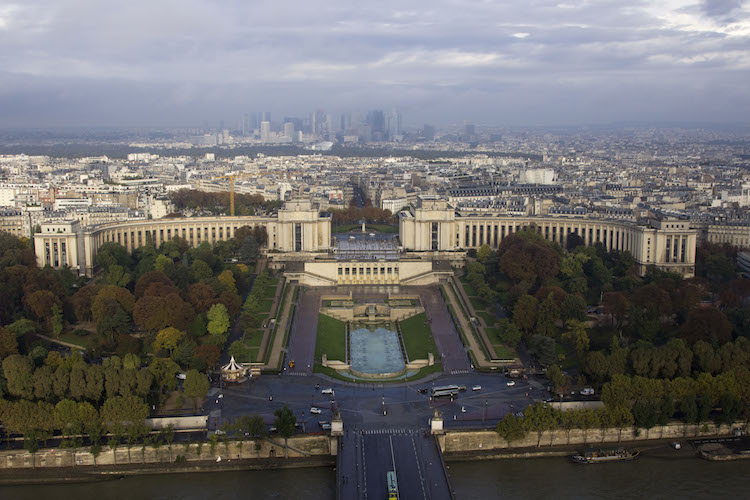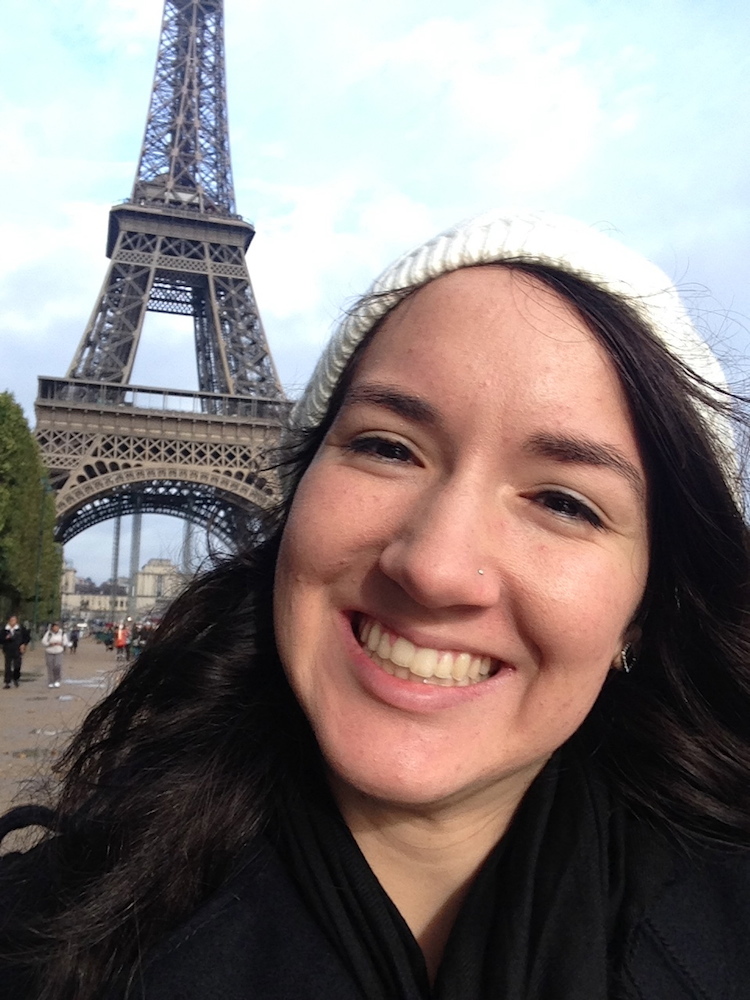 Oh yeah, I had brought my cute little hat but forgot to wear it at the top of the Eiffel Tower… so instead I just took a bunch of selfies on the Champ de Mars.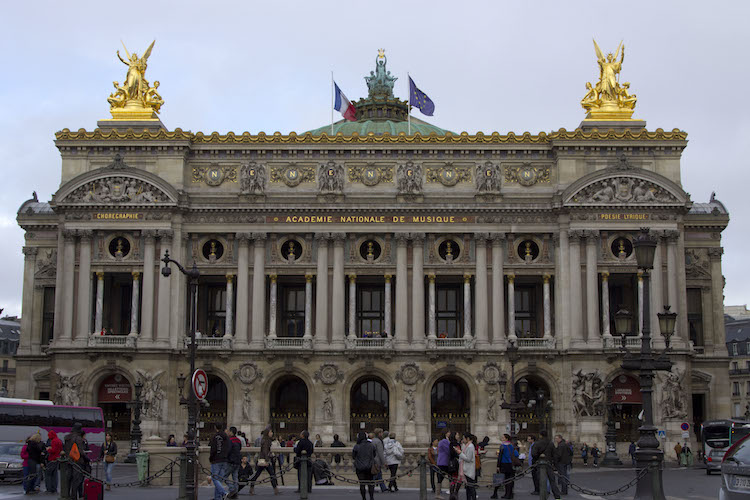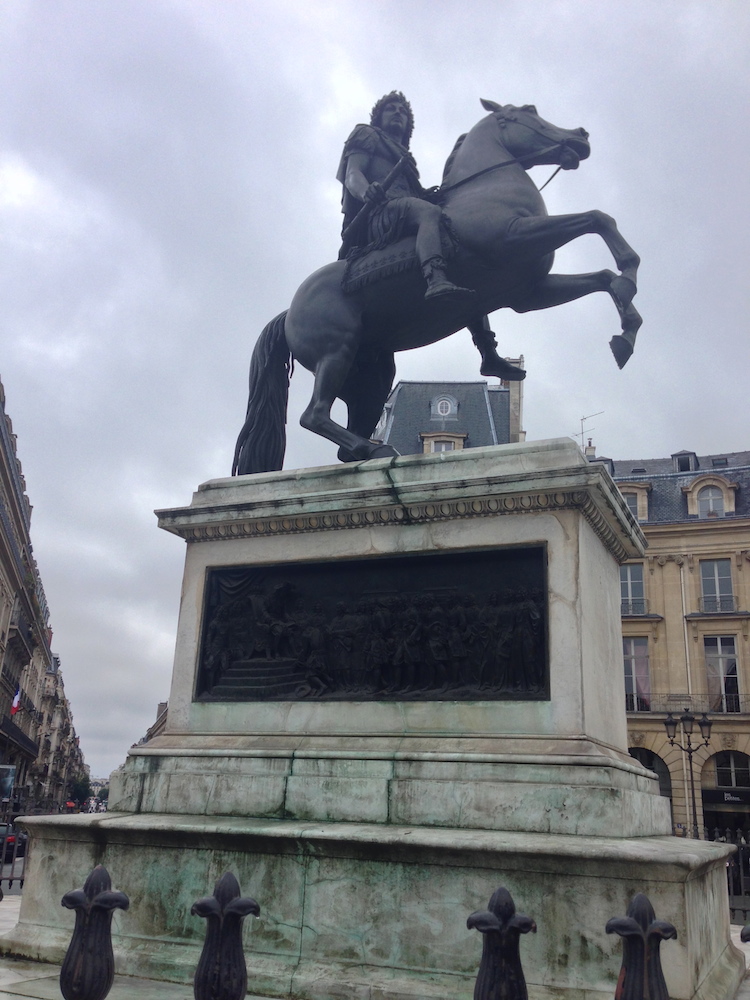 This was when I got lost.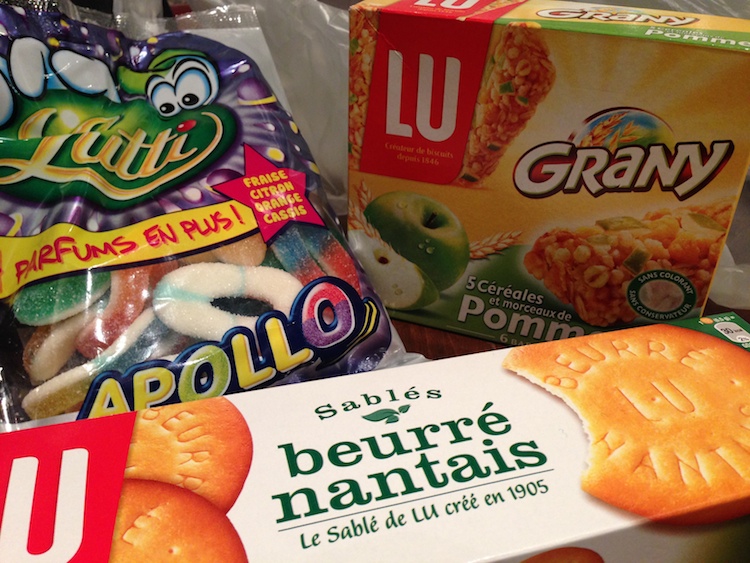 And the grocery store I found. Spoiler alert: I didn't really like any of these foods.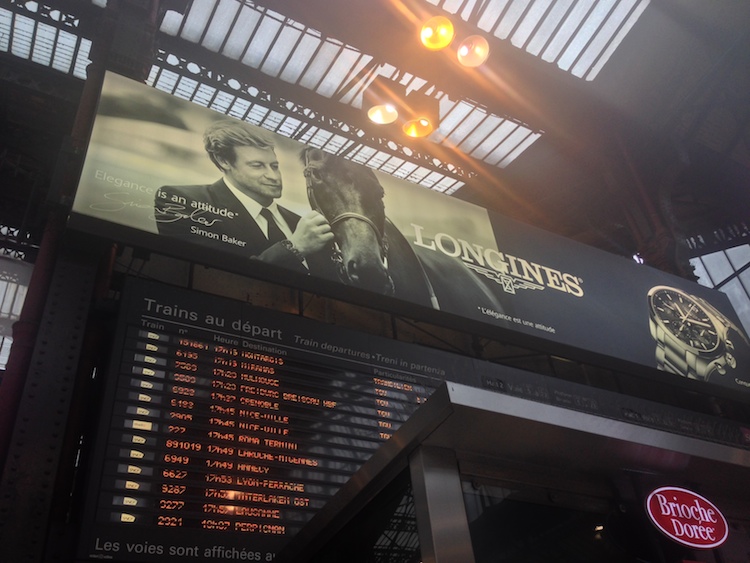 The train station featured The Mentalist's Simon Baker? Love it.
How Much I Spent
I probably don't even want to think about this. But, it was about £525, all said and done.
Where have you been/would you like to see in Paris?
Related articles