A week ago, I thought, "it would be helpful to write something about planning travel during study abroad". Now that I've gone and come back though, I feel like it's such a simple topic and there is hardly anything to say! What I guess this means is that booking travel isn't actually all that complicated, or something you should get stressed about. But there are aspects of planning that should still be considered so I'm going to do my best to cover everything concisely.
One thing I agonized over this summer was fact that I couldn't buy the groupon.co.uk travel deals because our partner institution in London (Foundation for International Education) said not to book anything until after orientation. (Honestly, couldn't they have just sent us the no-travel dates in an email before hand?? And did they have to plan SO MANY lectures/plays/free and/or mandatory events on Fridays?) So now that we're here, the groupon deals (which can save you a lot of money) are mostly for November/December and a lot more than we'd like to pay for September/October.
We have booked a few for later in our stay, but since we have an internship WRF during November and December, our trips can be much longer before then! So, taking advantage of a 5 day gap we had, on Sunday we booked a trip to Edinburgh – preparing to ship out just 3 days later: Wednesday.
Booking a Travel Ticket
There are a variety of ways to get to many destinations in Europe. Plane, train, or bus are often available to many locations for various prices and travel times. I booked a plane ticket through EasyJet because of their low prices and ease of traveling, but other flight options are RyanAir or STATravel. I've actually found that the easiest way to learn more about your travel options is to just google "How to get from London to Edinburgh." Sometimes I'm reading forum posts, sometimes I'm reading a "Visit so-and-so" website. But these will normally link me to a few different travel options I can search through – though I'll be honest that travel websites could seriously be a lot easier to navigate and I'm sure nobody would mind!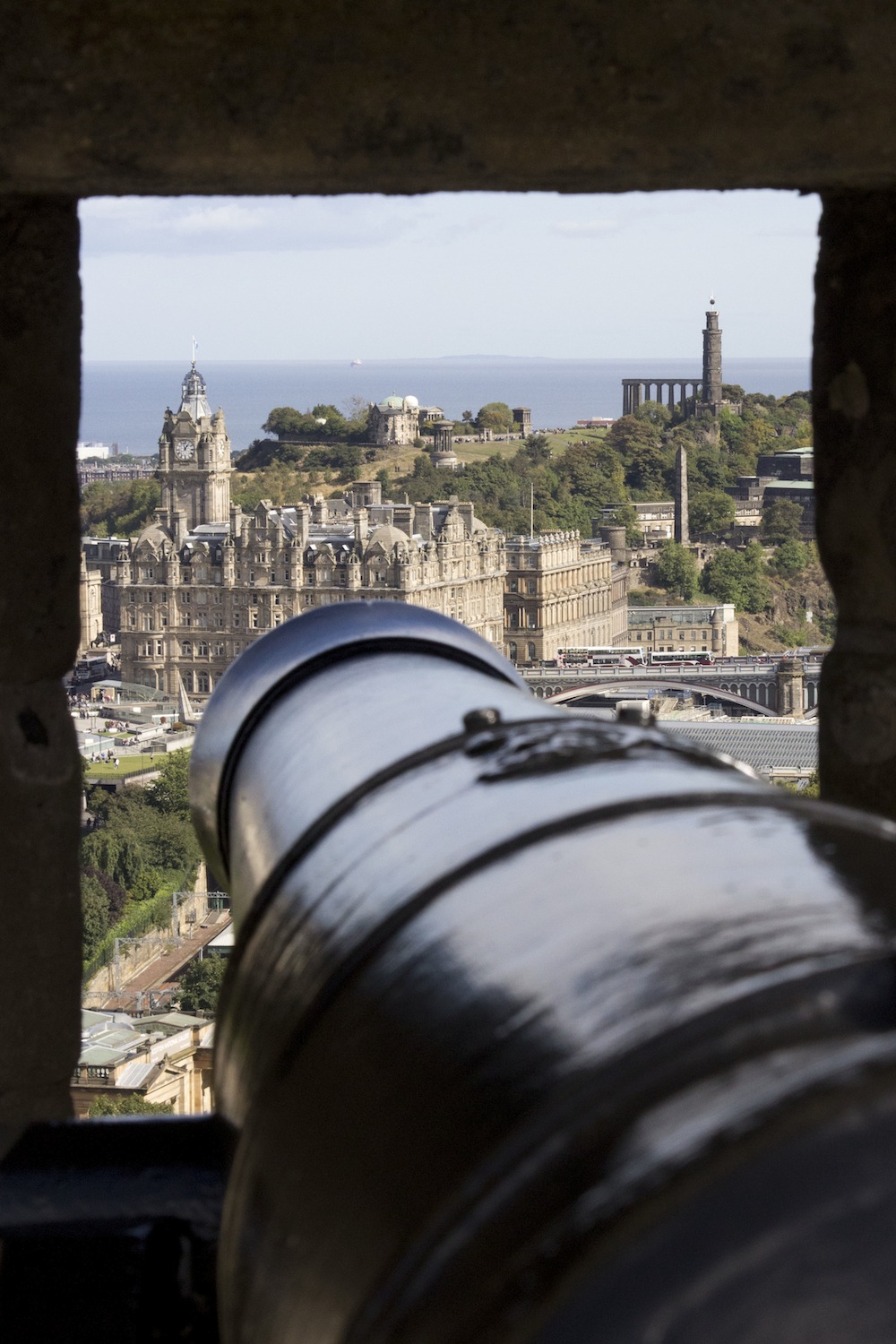 Finding a Place to Stay
Lodging can easily become to the most expensive aspect of your trip, and that's where Groupon deals really can make the difference. But since Groupon deals aren't always where you want to go or when you want to go, we obviously can't rely on them. Hostels can be a significantly less expensive alternative to a hotel and actually quite comfortable to stay at! For our trip to Edinburgh, we booked our hostel through Hostels, which lets you see the different rooms available, price of each, how far the hostel is from the city center (location is everything – you want to be able to walk or easily get to public transportation from where you're at), and reviews from others who've stayed there before you. Our hostel was in a great location, very quiet in the rooms, but had social dining and living areas. We didn't even need to bring our own towels – you could rent one for 20 pence. It's not posh, but it's inexpensive and really convenient!
Packing for a Carry-on
Flying is fastest and cheapest with only a carry-on, and let's pretend you're going to class every now and then – so you shouldn't really be gone for so long that you need a huge bag. Pack a carry-on like you normally would: bring clothes that can be re-layered and re-worn, pack only the essentials, roll your clothes if you're running out of room, pack one pair of shoes that matches everything (make sure they're SUPER comfy since you'll be walking around a lot) and obviously search Pinterest for more tips! Bring either a backpack or a small, rolling suitcase – trust me when I say you don't want to bring a duffel. Make sure you're reading the size restrictions though and stick to them. Also note that when "one carry on" is said, they mean it – they will make you put your purse into your main bag.
Deciding What to Do
When you're going someplace for five days, you know there's some room to improvise and just go with the flow – get recommendations from the place you're staying or just start walking somewhere without knowing where you're going. I'm really a control freak though (in a good way, of course) and I like to look up my options before hand! TripAdvisor is my go-to, because you can look at the attractions as ranked by other visitors, and read reviews about the different activities. After picking out a few places I really wanted to visit, I was able to look them up on Google Maps and star them, which made them easy to find using the Google Maps application on my phone. It gives me a good idea of how far away they are and in case I wanted to visit a place that was not within walking distance I was already prepared to look up what transportation options were available to me. Don't forget to check the local livingsocial/groupon deals for ideas and sweet discounts, too! Even your hostel might have great discounts or activities. We went on a pub crawl with discounted drinks through our hostel and a number of local restaurants gave us a 10% discount if we showed our hostel card.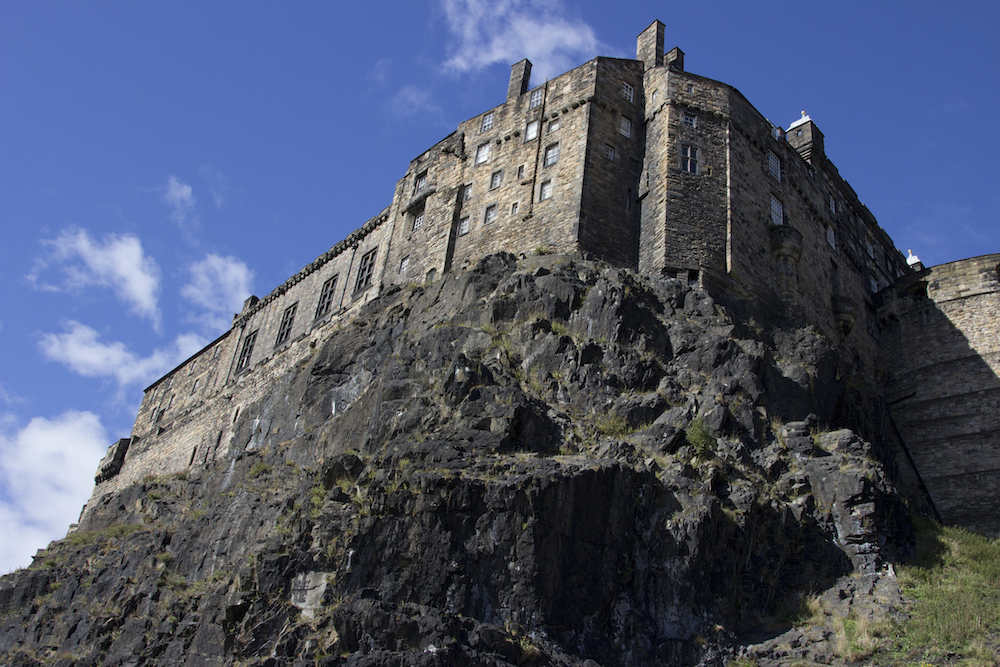 Getting to the Airport from your Home
Before you leave, look up how to get there! I'm only stressing this because I did not do that. Luckily, I was with someone who came prepared for us. However, it probably would have been helpful for us to know that a Return ticket isn't just for your journey back. It gets you to your destination and lets you return as well. I suspect it will be fine for the majority of people, but make sure you also know how long your return ticket is valid for. Most are good for a month or longer. Anyway, of course we bought a single journey ticket. But still, an even cheaper option was available: since we have a zone 1 & 2 oyster card, we could have bought a ticket from the end of zone 2 towards our destination. AND if you're traveling in a group, you can get group-rate tickets. So instead of using those 'hassle-free' electronic ticket machines, just wait in that long line to speak with a real person and tell them where you're going – the will definitely know the best/cheapest option for you.
Finding your Gate Number
In the States, your gate number is on your printed ticket (which you can check-in for 24 hours before departure) and if anything is changed it's posted on large screens throughout the airport. Here, you can check-in far earlier yet no gate number is given on your boarding pass. Instead, you arrive at the airport and your boarding gate is listed, on the same large screens throughout the airport, about 45 minutes before take-off and the gates close about 25 minutes before. So you better be paying close attention!
Getting to the Hostel from the Airport
Best to look this up before hand, but I'll admit that it's usually pretty easy to figure it out from the Airport, too – lots of signage. Or maybe you can just ask an employee. For instance, Edinburgh had signs directing you to the exits, taxis, and buses – and there was only one AirLink route so no confusion there. But another great aspect of flying with EasyJet: they had a magazine in-flight that had a bunch of commonly flown-to cities and the best options for travel from the airport to city!

Transportation within the City
If you're from a small city, without a lot of public transportation, go ahead and try to get a little familiar with the transportation system. I'm from a tiny town, for instance, and it took me a little while to get used to travel in NYC or San Francisco. But I can tell you that it's so much easier to just be a little daring if this is out of your comfort zone and just catch a ride somewhere rather than trying to walk for 40 minutes to all your destinations. And once you figure out public transportation in one city, it just gets easier and easier each time. Plus, if you know where you want to go already, you can write down the bus routes that will get you there so it's less confusing when you arrive. Also, if you have a local sim card with data (so you can use your phone), Google Maps is your best friend.
Budgeting
Hopefully you've got a rough idea of what you want to dedicate to this trip, as you're booking it. Personally I have an insane spreadsheet for all of my stay, budgeted by week – so the entire cost of a trip can't cost more than that weekly budget minus additional living expenses I need when I'm still in London during that week. So here are the aspects you need to consider when booking a trip:
Travel to and from your home/drop-off point (eg. home – airport)
Travel to and from the city (eg. flight tickets)
Travel to and from your drop-off point/lodging (eg. airport – hostel)
Lodging (eg. hostel)
Travel within the city (eg. tube/bus)
Food/drinks (eg. pub crawl)
Attractions (eg. tours, castles)
Souvenirs (eg. magnets)
Back-up amount (because we like to over-spend, huh?)
This post is actually off-schedule because I had trouble getting started/making it useful. But I think it should be helpful in planning a trip if you're like me and most of your travel has been road trips – that car is such a comfort when traveling!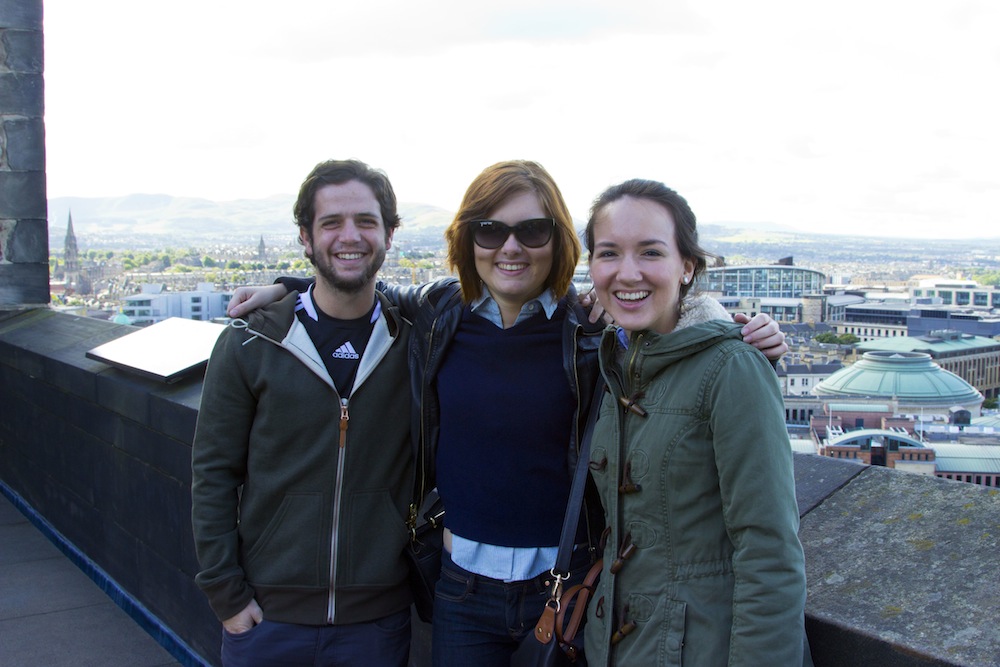 PS. It's my birthday today. :) I'm 23, don't I look it?!
Got questions or more advice? Please share!